Looking for show stoppers in your next kitchen or bathroom remodel? These 9 designs will certainly turn heads! A few of these kitchen and bath products boast green creds through smart conservation, while others are arresting visual statements in their own right. All are creative furniture or fixture solutions for the two most popular functions around a man's castle. Enjoy!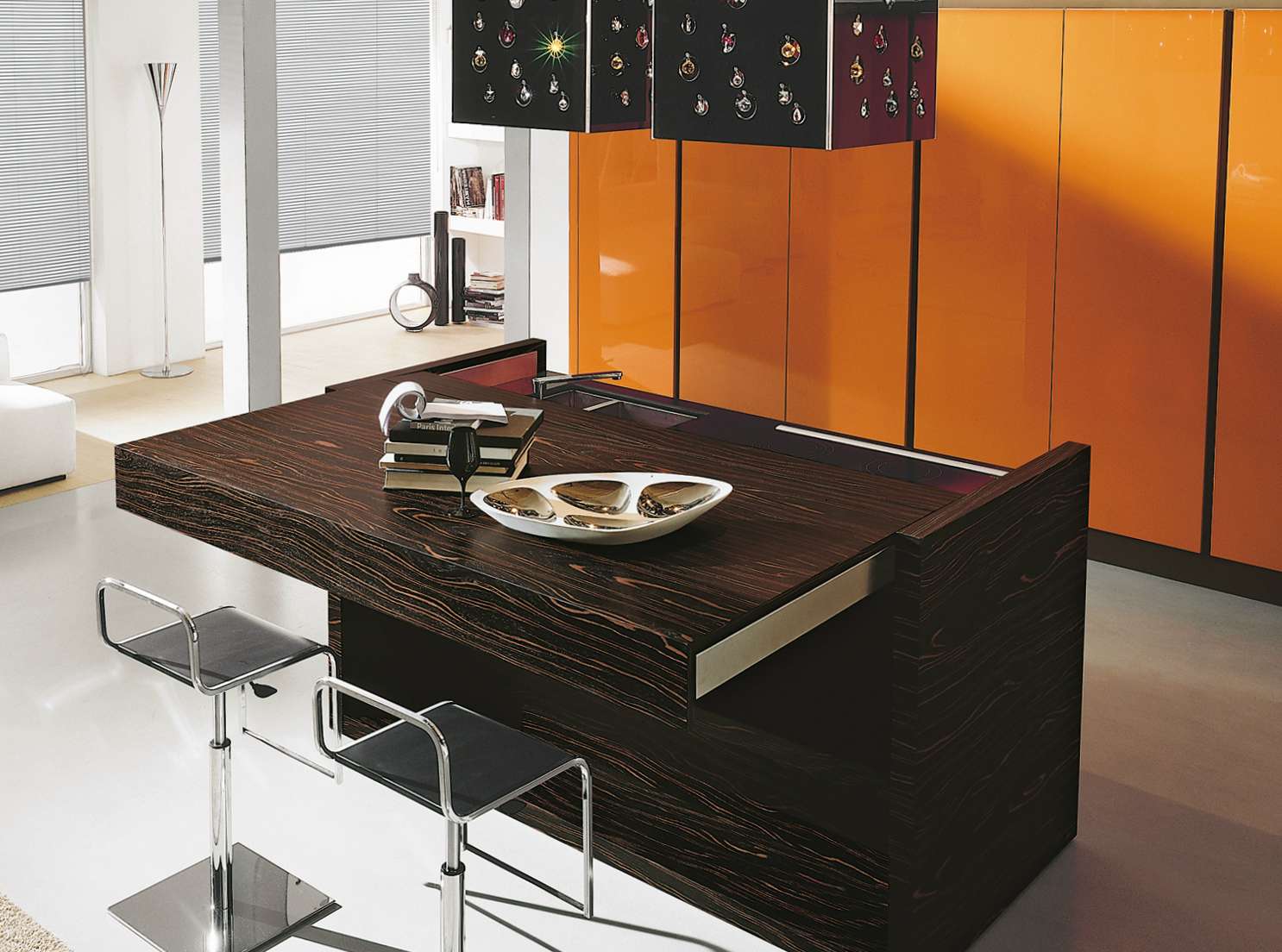 When it comes to kitchen furniture and appliances, Italy still has the edge on the hot and trendy. The top of the Aster Cucine natural ebony and squid black quartz island slides out to reveal a sink and stove underneath, coolly transforming the lid into a bar counter. When done, the top slides back over the cooker hob to provide extra work space. That's multi-tasking at its best!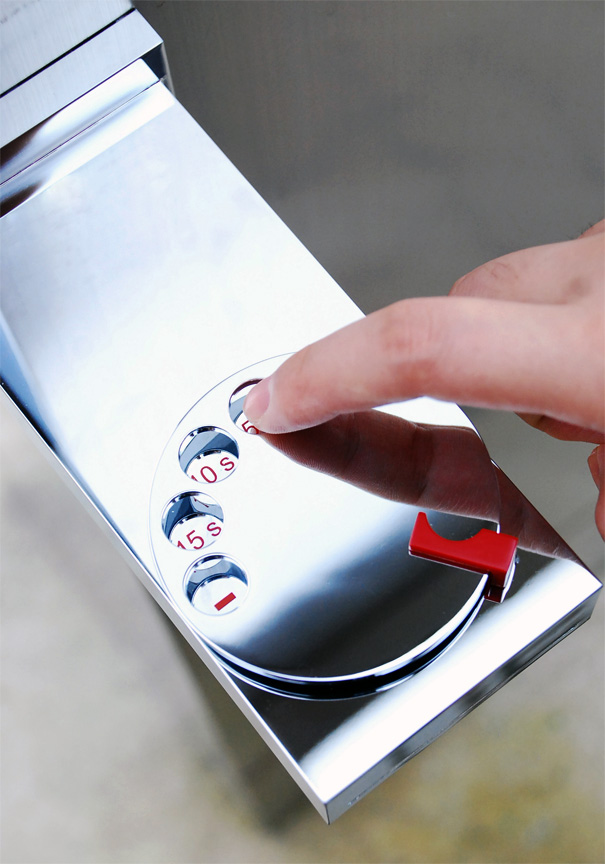 The eco-conscious rotary dial faucet by Eun Jin Byeon allows you to control water output in 5 second increments to a maximum of 15 seconds.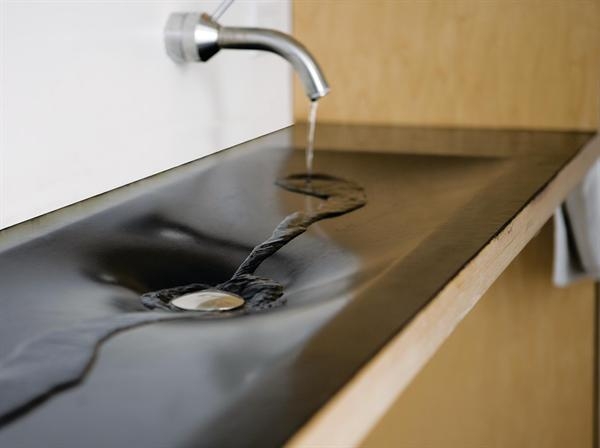 Created by Minarc the Rubbish Sink is made from old tires reincarnated into a 1/8″ thick membrane and stretched into shape. A great way to #upcycle the piles of tires languishing in the landfills!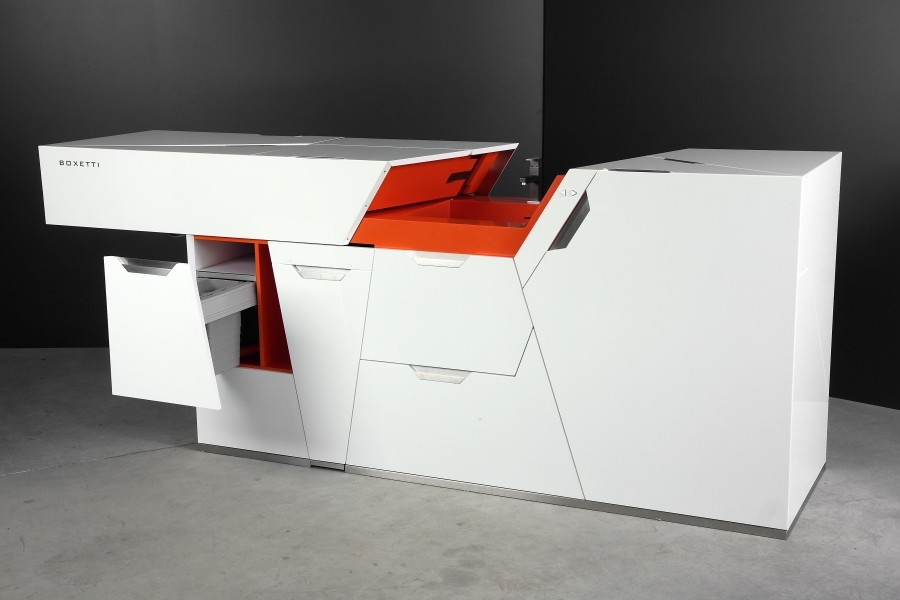 Hailing from Boxetti, Lunch is a Transformer of a kitchen that unfurls on a touch of the switch into a full featured cooking island that can hold knives, tableware and even an undercounter fridge. But starting around $12,500 (plus freight from Italy), this self-contained module is no toy!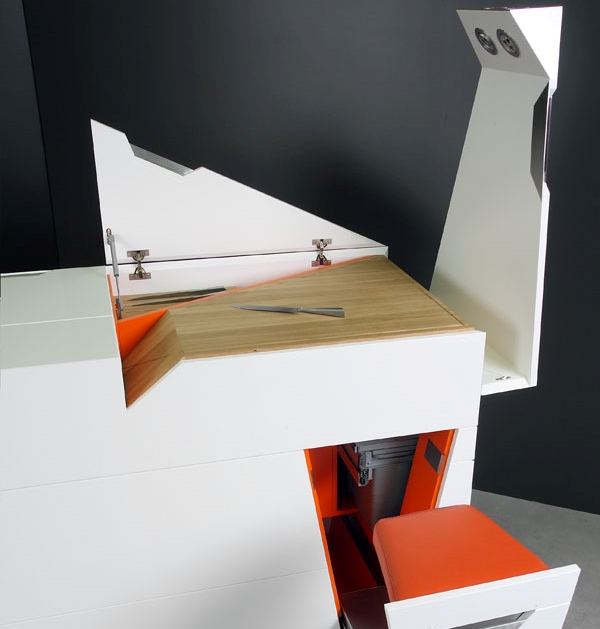 The design and engineering that is required of such a product is amazing. The company also produces compact lounge, entertainment, work and bedroom modules along a similar vein.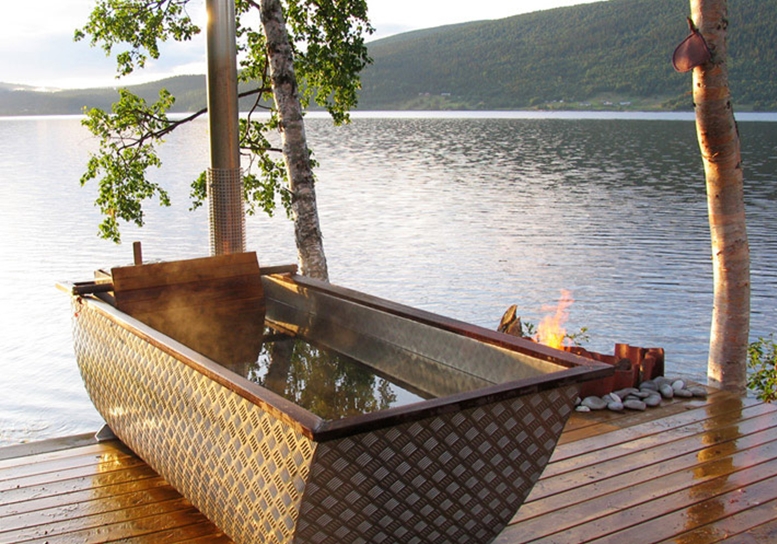 For those who want to soak in a hot tub while communing with nature #off-grid, here's your chance! This sumptuous bathtub is made of quilted, sea water resistant aluminum and lined with removable heat-treated birch. All you need is some water front property to plop down your Hikki tub!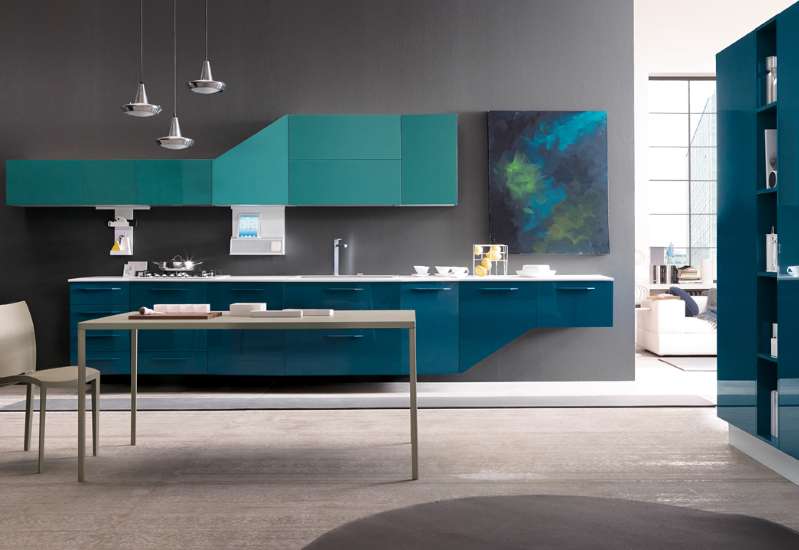 This tech savvy kitchen from Febal Casa is designed with docking stations to accommodate our plethora of proliferating gadgets: smart phones, tablets and phablets. The cabinets come in hot colors of red, yellow, raspberry, blue, green and more!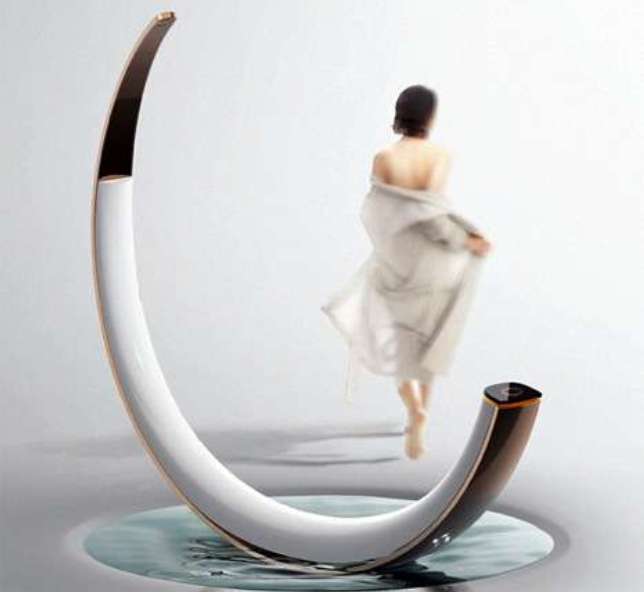 The Arc shower system is an ambitious concept that marries aesthetics with #sustainability. The design provides water and energy #conservation by collecting, filtering and #recycling the shower's warm water runoff back into the system. Net sum, you can luxuriate in a long, hot shower guilt-free!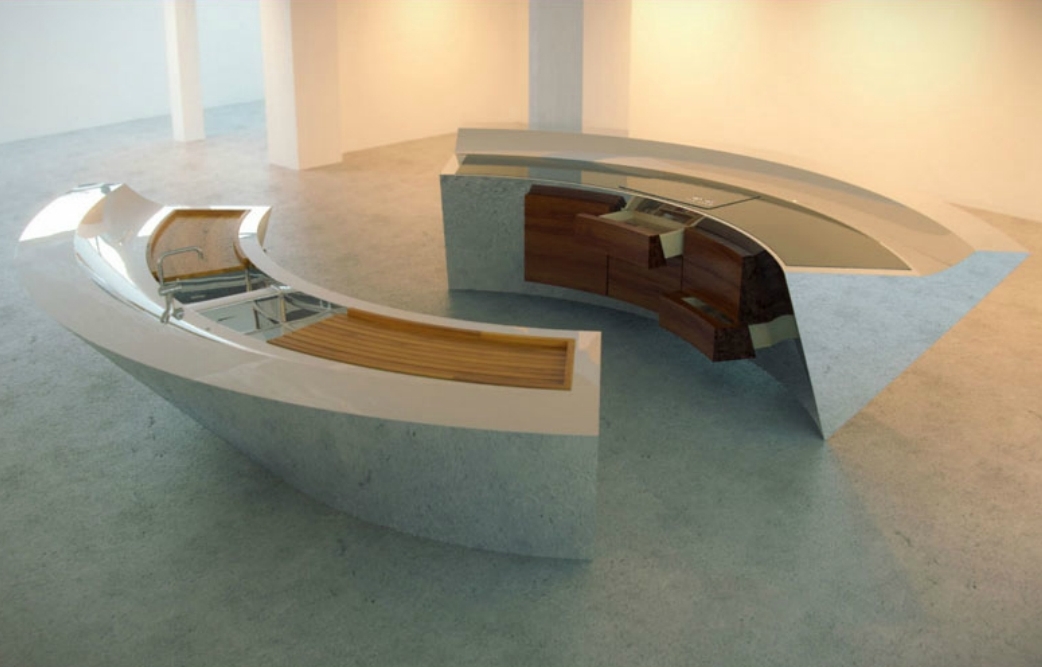 The Splinterworks design appears gravity defying when viewed on one end: each off-centered half terminates in a knife edge, but I expect the base widens towards the other side both for support and to accommodate utility connections for the induction cook top and dishwasher.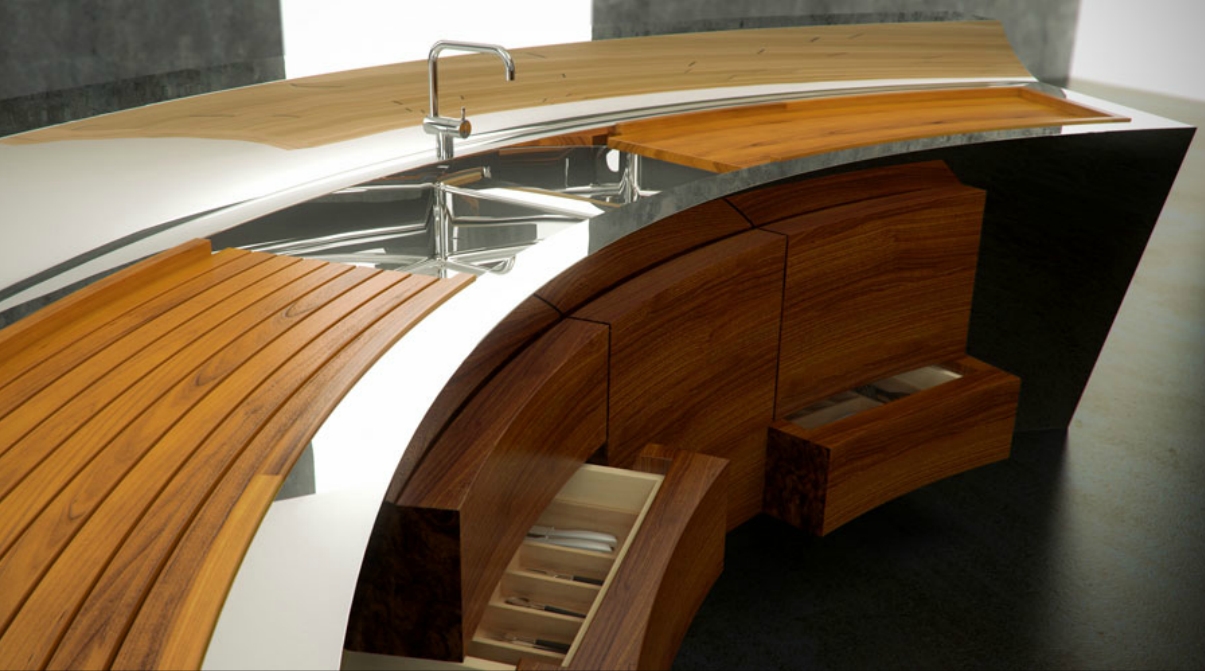 Mirror polished steel helps to visually blend the mondo island with its surroundings. It also serves as a counterpoint to the rich dark walnut curved front drawers and dishwasher.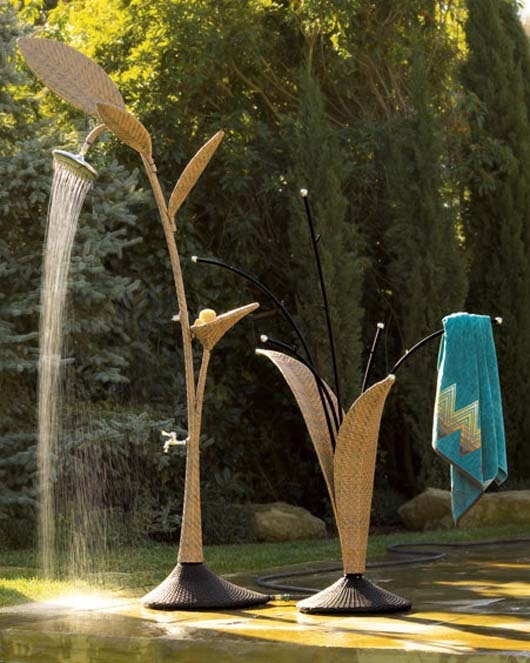 Portable and whimsical with a tropical flair, they are from Horchow. Great by the pool or on the beach, all you need is a garden hose to hook up the shower!
As Kennedy once said, 'I dream of things that never were, and ask why not?' These innovative designers questioned the status quo to create products that add fun and pizzazz to our mundane but essential daily ritual of cooking and bathing. To them I say, 'Dream on!'