Looking for unusual and dramatic lighting? Here are some innovative light fixtures that will spice up any space! From the industrial-glam-meets-pop-art design of Ingo Maurer and Ron Arad's Tu-Be Lüster, to holographic light bulbs, reversible silicon light fixtures and lamp shades of Wooden Textile or heat reactive polyether foam, there are plenty of amazing lighting options to choose from. I hope you're as excited about this lighting collection as I am, so please let me know your favs!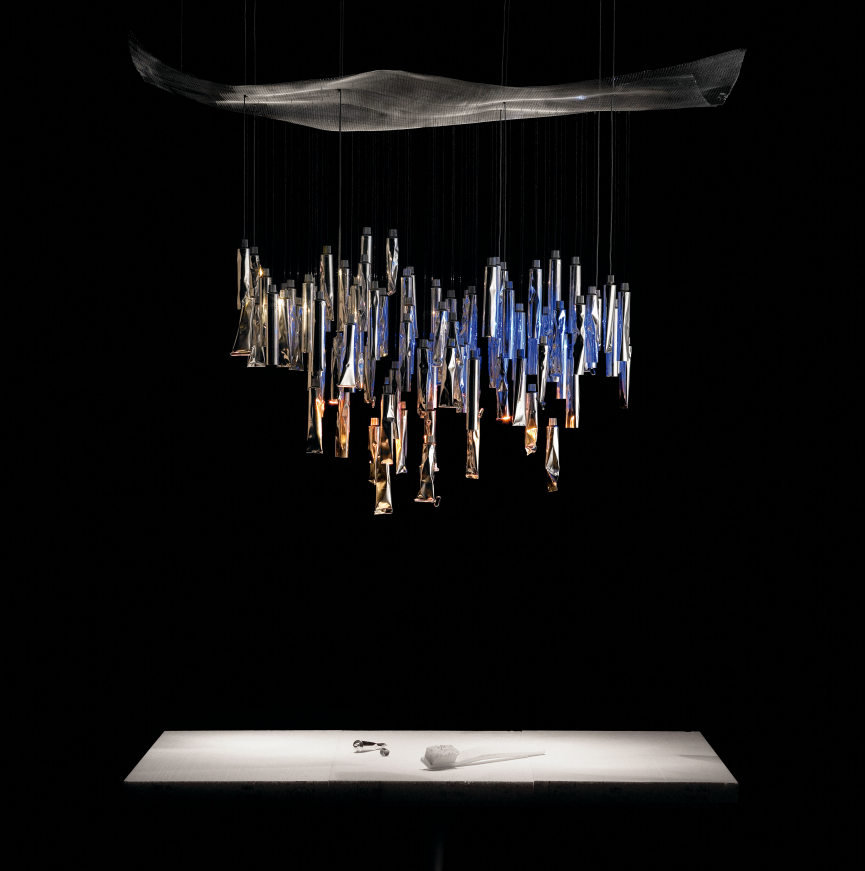 Ron Arad, an Israeli industrial designer, got inspiration for the suspension light fixture when working on a toothpaste project. Tu-Be Lüster is a chandelier with eight points of light coming from the metal tubes with plastic caps.
Four are open at the bottom and used as downlights while the other two blue and two white LED lights are designed to bounce reflections off the adjacent glossy tubes. The remaining metallic tubes can be hung at any height or location on the fine steel mesh according to the user's whim.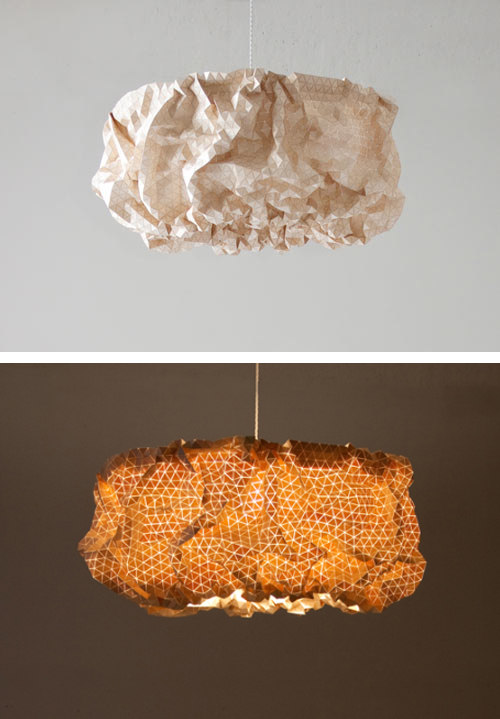 Like Tu-Be Lüster, this pendant fixture explores innovative ways to use everyday material. In this case, it's wood. German designer Elisa Strozyk's lamp shade is made of 'Wooden Textiles', a wood-textile hybrid created from hundreds of wooden triangles. The joints between the wood pieces let the light bulb's warm glow peek through and allow the shade to be shaped as desired. That's a two-fer benefit!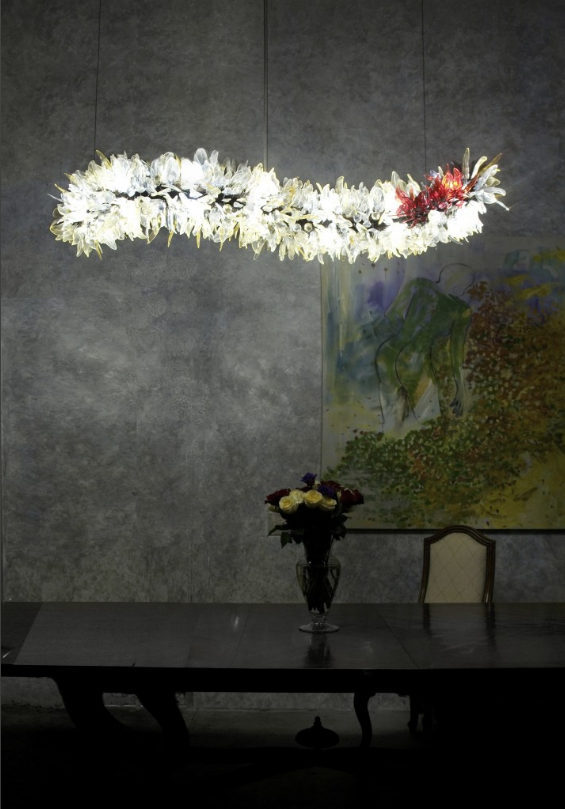 Lau-Loa is a chandelier, made of over 2,000 pieces of glass. Given that most glass fixtures don't offer color options, the color accent is a nice touch. At 58" long and 14" wide, it is a commanding sight for any room!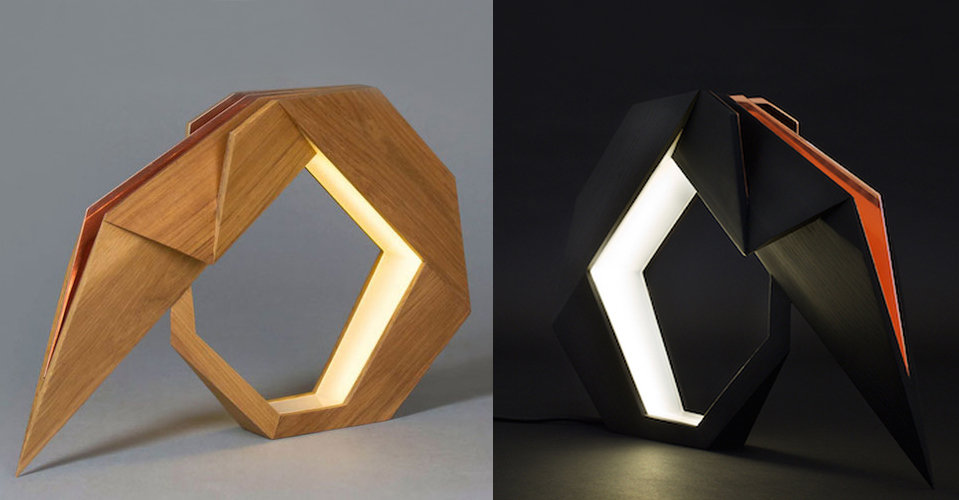 Oru, the Japanese word for 'fold' is a nod to the art of origami, the spark behind the light fixture. Emirati designer Aljoud Lootah offers a contemporary take on traditional Islamic art to create unique furnishings out of geometric shapes and folds. Though I doubt it's her intent, this light fixture somehow reminds me of a kiwi, New Zealand's national icon!
Vita Copenhagen's Eos feather shades can help ward off the winter chill just by looking at them: these sumptuous shades each contain about 1,800 goose feathers! The feathers are recycled as by-product of the food industry. Instead of being incinerated, they are sanitized and repurposed into lamp shades of various sizes.
The versatile shades can be hung as a pendant with a cord set or mounted on tripods as a table or floor lamp. For cleaning, give the feathers an occasion blow dry with a cool hair dryer and you're all set!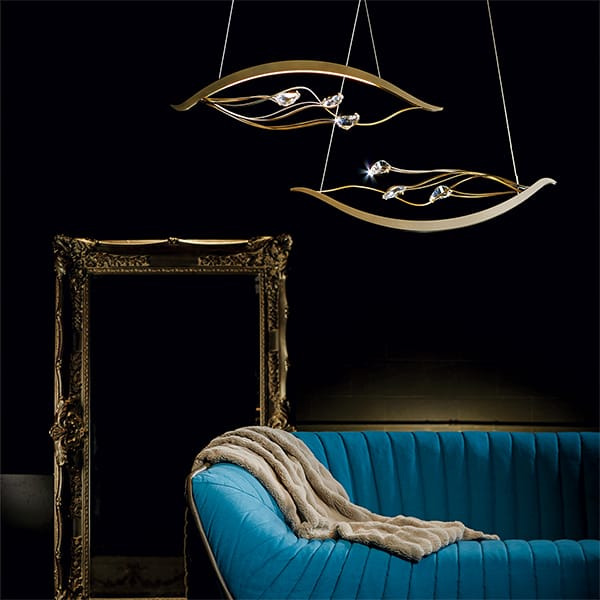 The Courbé Duet LED pendant by Hubbardton Forge shows the promise of LEDs in contemporary fixtures. The mirrored pair of up and down lights are designed around 6 custom Swarovski Strass Wave Cut crystals. Powerful LED lamps in each slender steel arch shine on the crystals to create glamour and sparkle.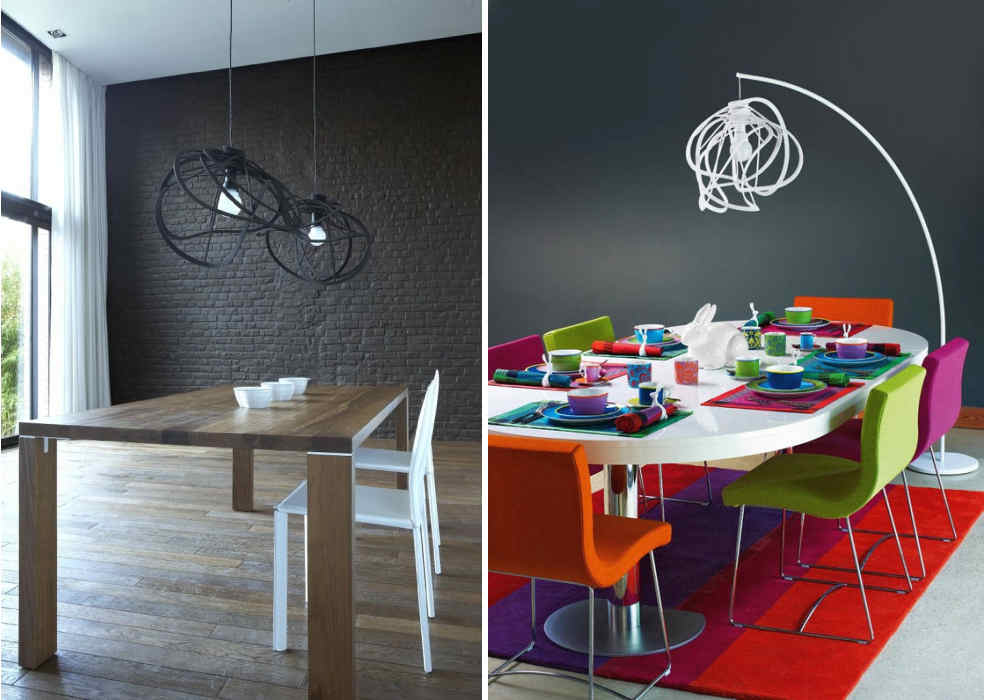 Created by Japanese designer Hiroshi Kawano, Bloom's asymmetric rings of interlocking polyether foam resembles a flower in abstraction. True to its name, the fixture 'blooms' according to the temperature of the light bulb! It's available in black or white in ceiling mount as well as floor models.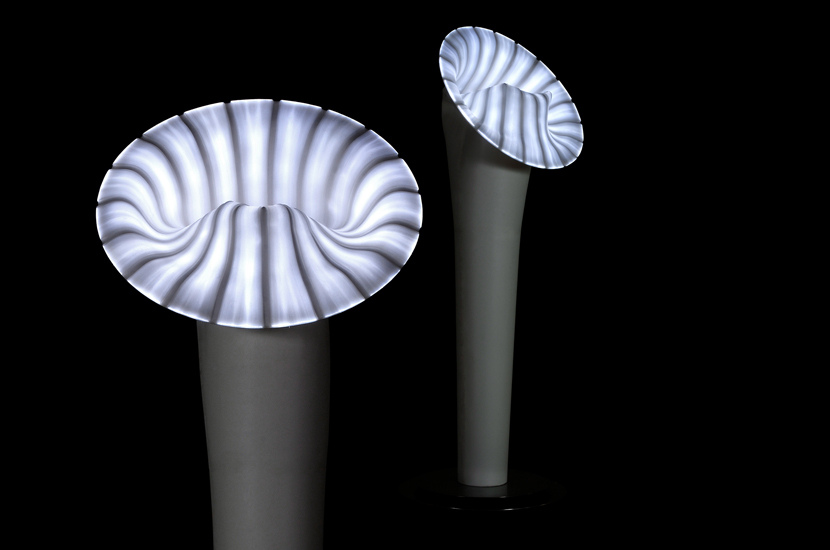 Pull-over is a flexible trumpet-shaped floor lamp whose interior is lit by micro-perforated optical fibers and coated with translucent silicon. Call it a Tale of 2 Silicons: a different silicon used on the outside blocks out the light and stiffens the shade!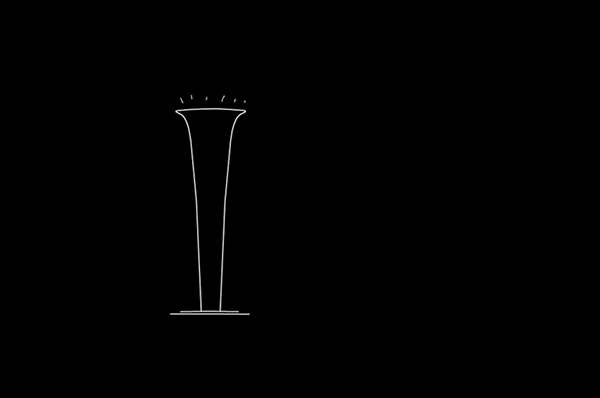 Pull the shade down its side to expose more optical fibers and increase light output, or pull the silicon collar up to contain the light.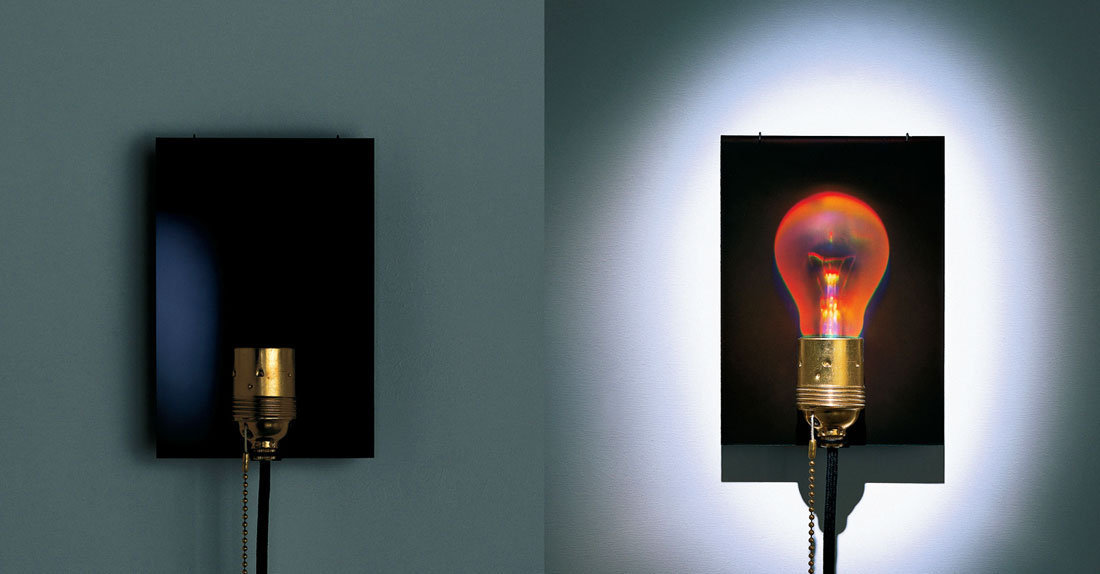 Say Hi to the Holonzki Wall Sconce, Ingo Maurer and Eckard Knuth's hyper-realistic holographic rendition of the Edison bulb. Interestingly enough, the light bulb can be red, orange or yellow, but for technical reasons there is no way to order a specific color.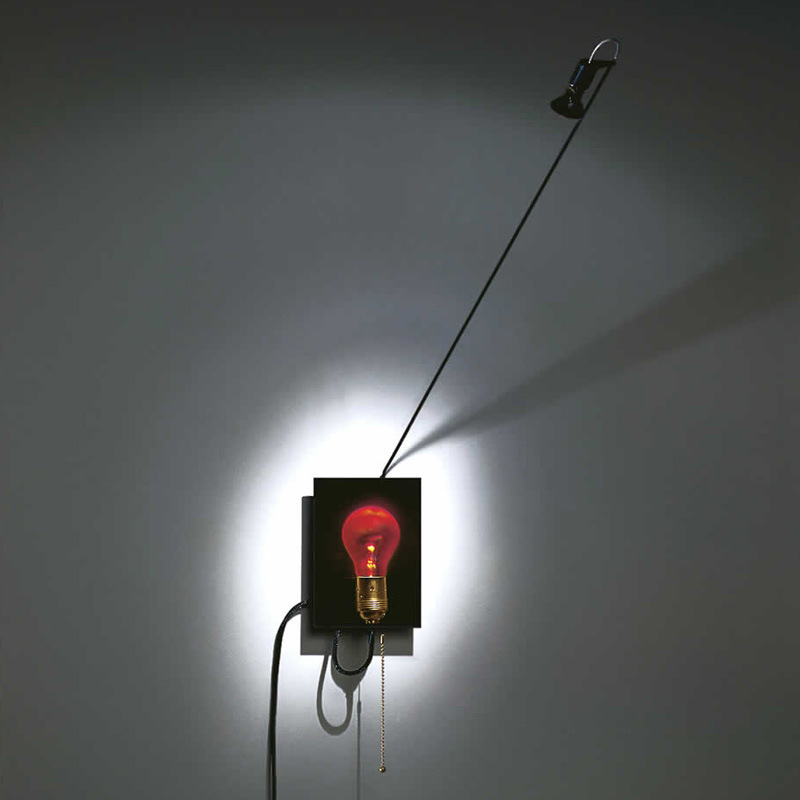 The projected image's amazing fit over the brass socket makes it hard for casual observers to know it's a virtual light bulb. As a witty touch, the brass chain is not for decoration – pulling it will turn the light source on and voilà you see the light bulb!