A radiator is a necessary evil in many homes, an uninspired eyesore that is to be ignored as long as it works. Here are some unique and snazzy radiators to chase away the winter blues. Let me know which one(s) you'd love for your house!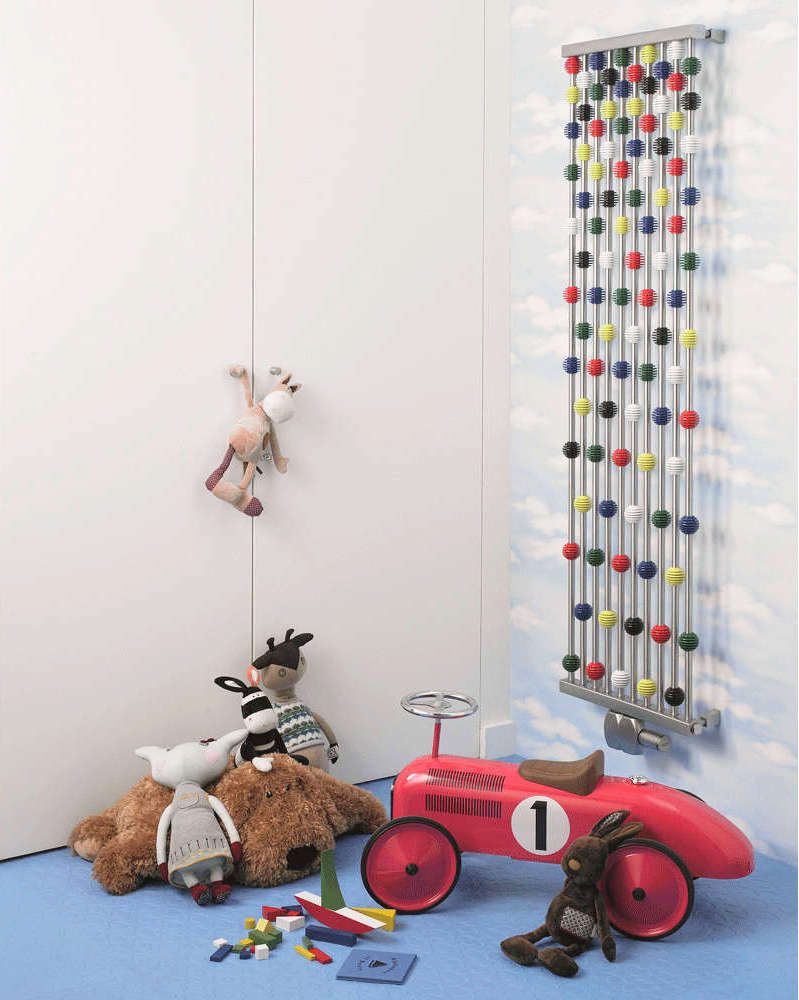 Aptly called Abacus, this whimsical radiator is perfect for a kid's room or anyone looking for functional wall art. It is available in brushed matt with a dizzying array of finishes: Silver, gold, single color, mixed colors and – for the young at heart – luminescent colors that glow in the dark for up to 3 hours!
The radiator comes in 2 heights: 37" or 63" and is 18" wide by almost 2" deep. It works for both central heating or dual fuel applications and features round abacus bead-like metal spheres attached to 10 slender stainless steel heating tubes. Somewhat disappointingly the beads don't move, but it's perfectly safe for budding mathematicians to touch the spheres and perform make-believe calculations on the abacus!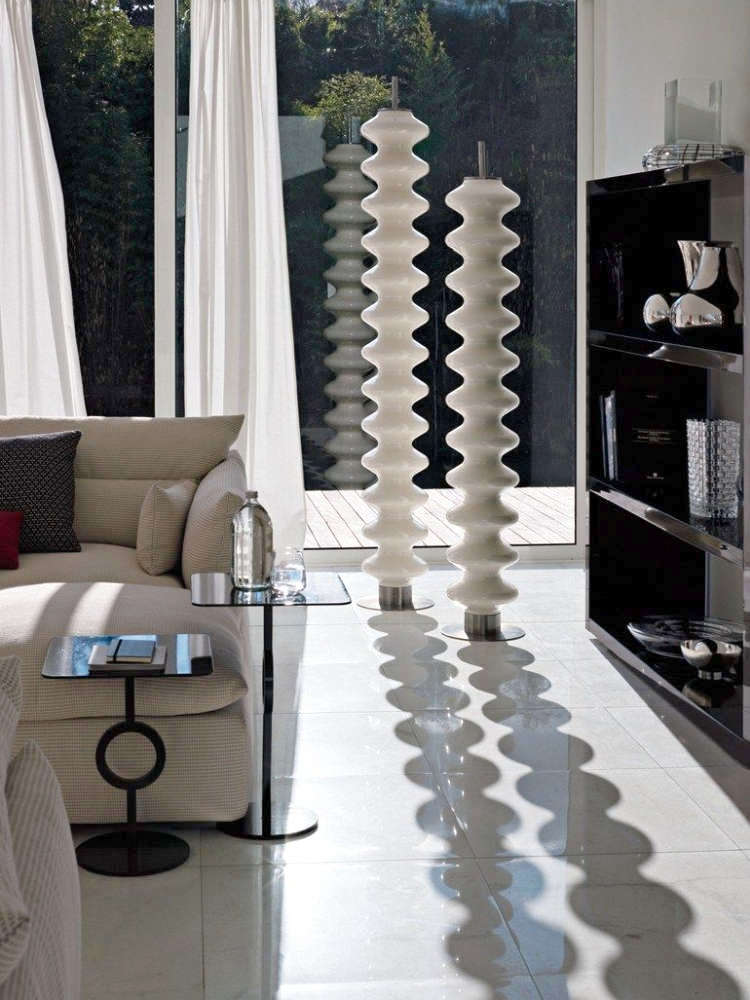 Created by Antonia Astori and Nicola De Ponti for Tubes Radiatori, this heating unit is available in three models: freestanding, wall or ceiling mounted, and operates on steam or electricity. Striking in all three forms, Milano is a sinuous steel column composed of stackable 5" h x 10" w modular units that can reach a height of 90".
Its innovative support base is unfettered by regular mechanical constraints and allows the freestanding version to be installed in any location. Moreover, Milano Free-standing is now available as a plug& play device, turning it into a mobile heater to fully support our nomadic lifestyle. The radiator comes in over 260 colors, in addition to the new clear coated natural steel finish, to work with any interior.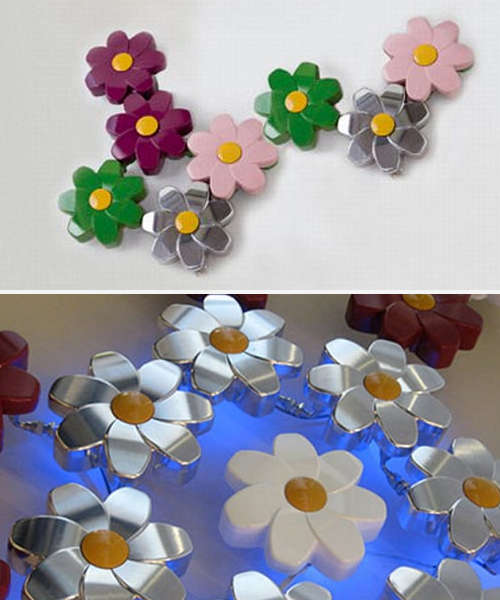 Called Daisy, this wall radiator, in the shape of its namesake flower, brings a biophilic touch to the heating front. The 'daisies' are sold individually and come in polished aluminum, brushed aluminum, or assorted colors. Additional features include LEDs tucked under the daisies for backlighting, and coat hooks cleverly camouflaged in the flower centers so they are barely indiscernible until deployed. Best of all, they can be arranged and connected in any way desired, allowing your inner child to bloom, so to speak!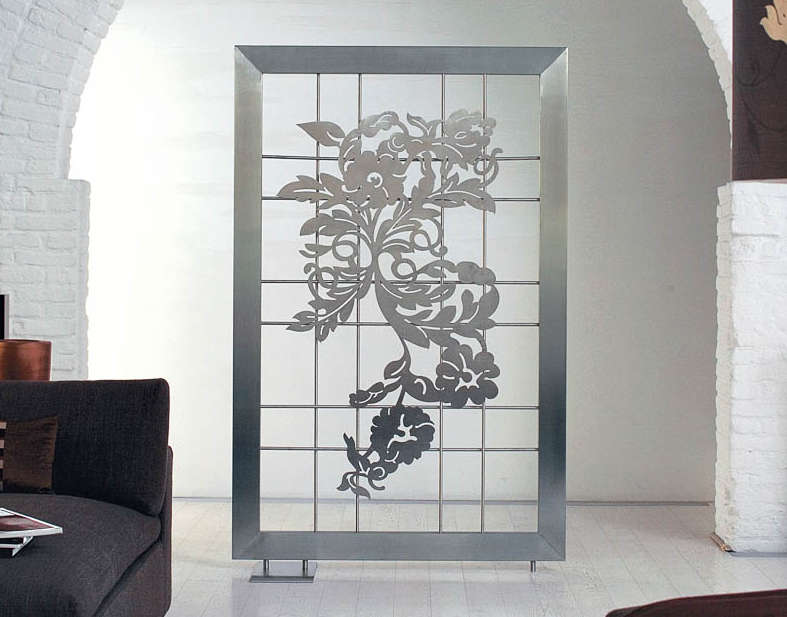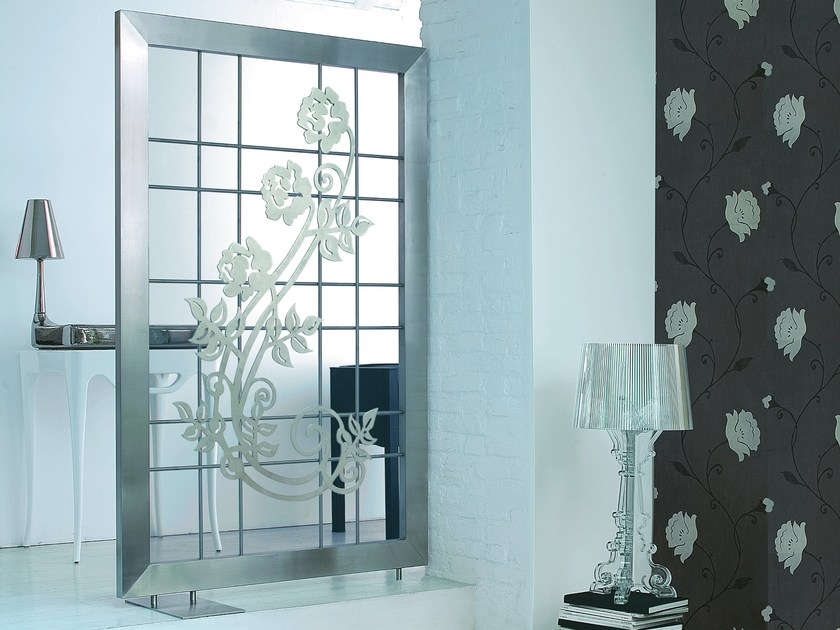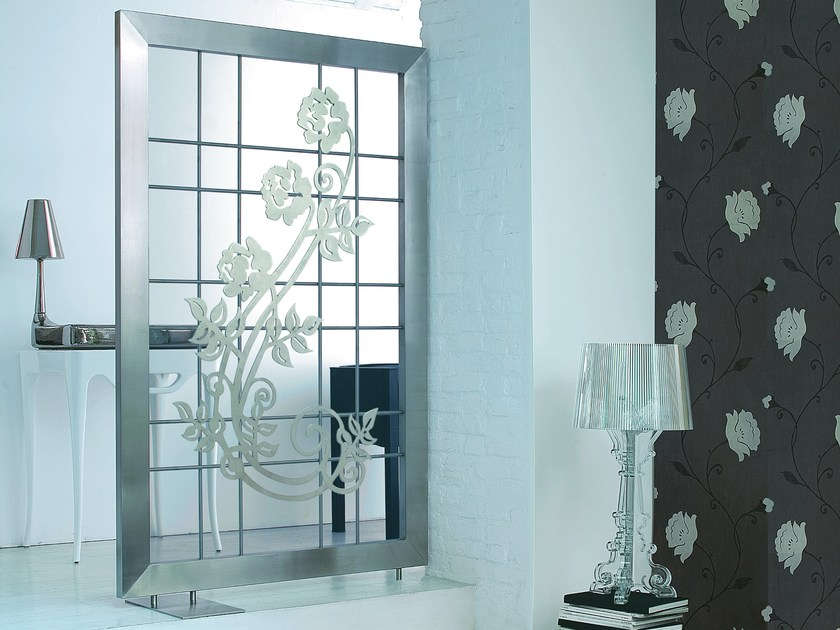 Franca Lucarelli and Bruna Rapisarda, who designed the paper clip shaped towel warmer, have come up with another unique design for home heating – this ornate & airy screen is a fully functional radiator. It can be placed anywhere in the room as a freestanding partition or secured to the wall. With Screen, the heavy brushed steel frame and tubular grid make up the heating infrastructure, while the floral design is purely decorative. Laser-cut steel arrangements of rose, peony and hibiscus can be easily attached to or swapped out of the grid to suit your décor. While the radiator is not usually considered a home fashion product, this one certainly fills the bill.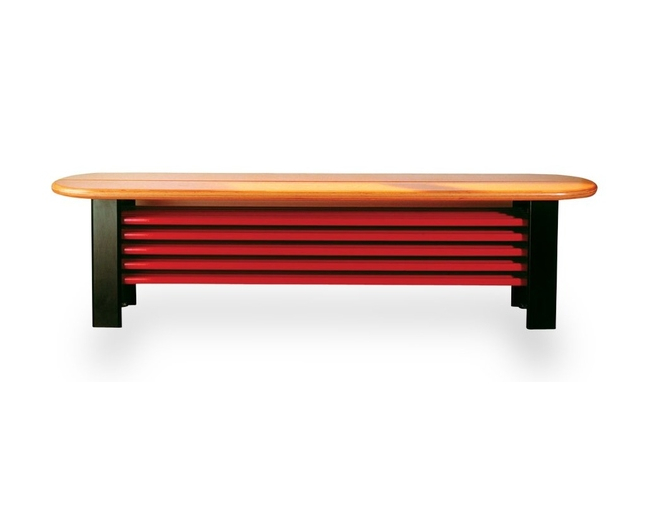 Another manufacturer looking to add some pizzazz to the lowly radiator is Myson. By concealing all piping, valves and controls in its legs and supports, the Column is transformed into a piece of dual-purpose furniture. Available in lengths of 73", 85" and 93" and heights of 19" or 21", it can easily become a heated bench, shelf or room divider. The 2-piece seat is of laminated beech and can be finished in a range of colors.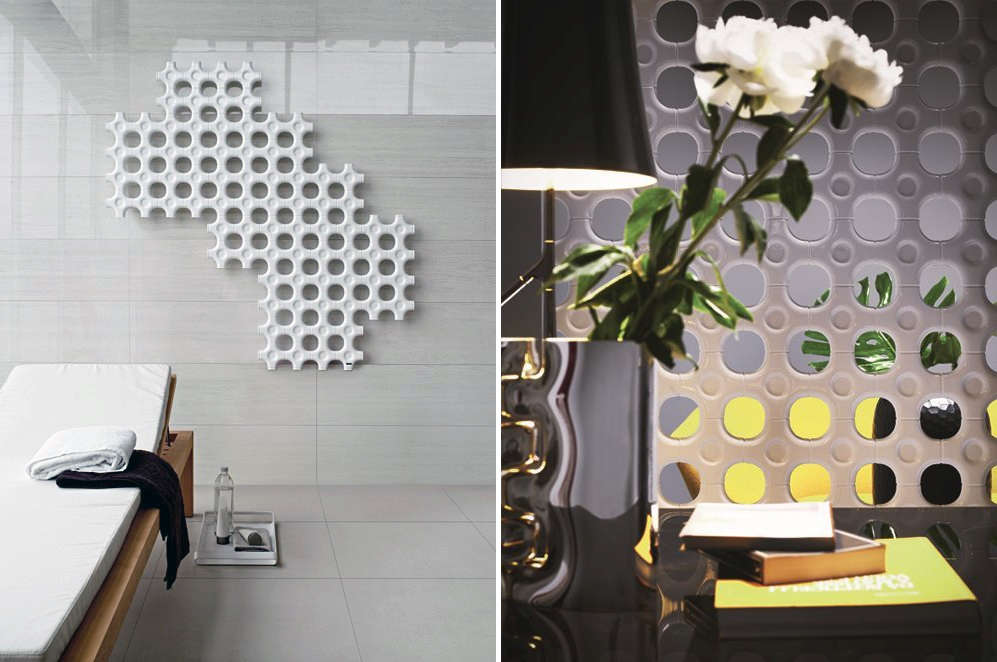 The Add-On by Satyendra Pakhalé is one of the most versatile radiators you will find. Made of recyclable aluminum in 4.72" x 9.45" modules, it is available as either electric or hydronic, the valves of which can be remoted up to almost 20' from the heating element. Unleash your creativity to configure the modular units into free-form or rectilinear designs and turn the radiator into wall art using the wide range of colors offered. But even more amazing is Add-On's cutting edge technology that allows it to be embedded into an interior wall to create a heated 'window' for a totally cool look!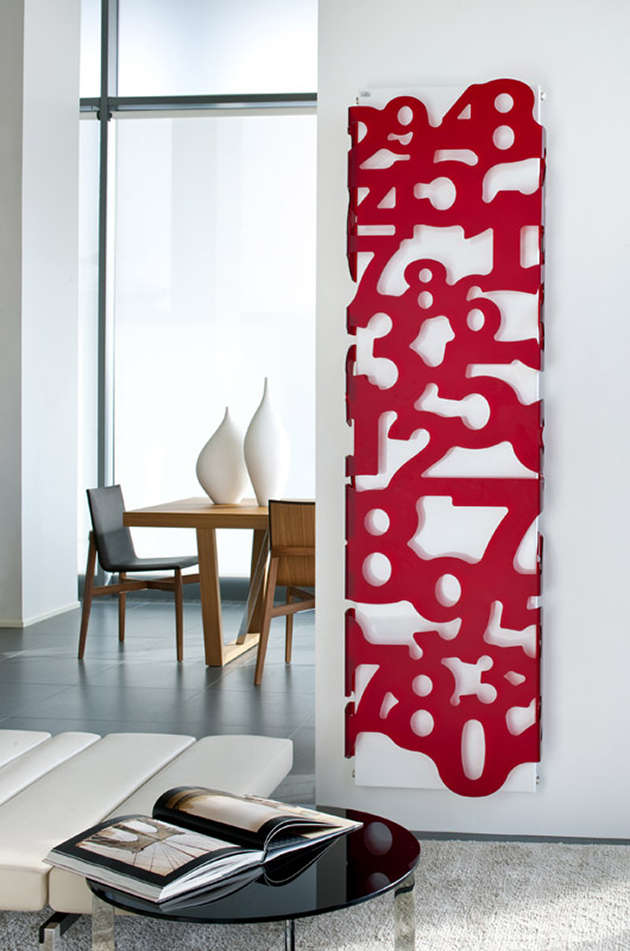 Digit by James di Marco is one in a series of 5 spiffy graphic designs featuring thin painted steel plates with fancifully cut plexiglass 'skins' that can be changed out when you are ready for a style reboot. Twelve color combinations of steel finished in pure black, pure white matt or satin are paired with acrylic cutouts in orange, red, green, light blue, neutral transparent or black. Available in dual fuel or electric, Digit comes in 3 sizes: 48", 72" or 80" high x 22" wide.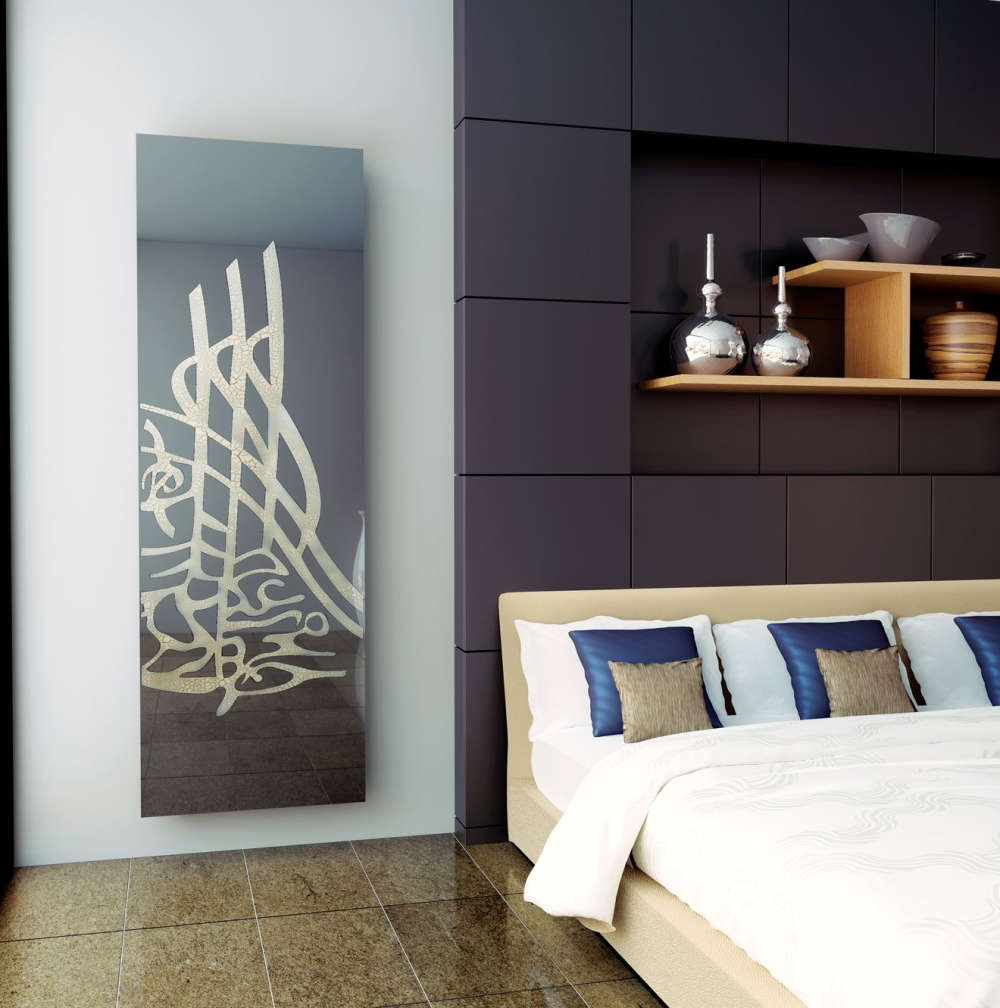 The Tardis is intended to celebrate whatever you cherish in style. The glass front for the 72" h x 20" w x 3.5" d radiator can be imprinted with a high quality image of loved ones, gorgeous scenery or other eye candy. So let loose your imagination and create a piece of custom artwork that also just happens to be a heater for the room!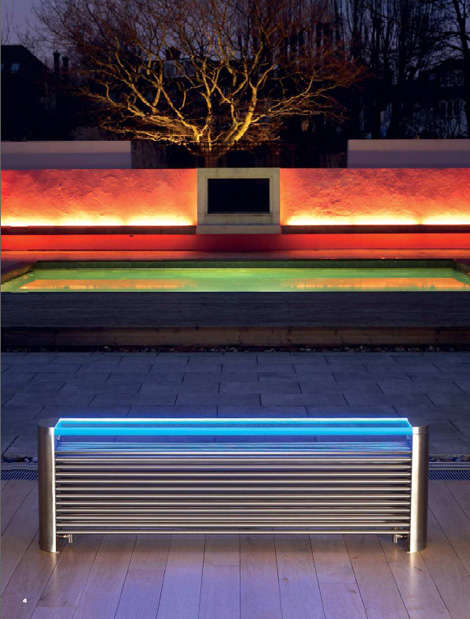 Aeon, a leading manufacturer of radiators and heated towel rails, raised the bar for radiators with the Ottoman Bench Radiator. Must be requested at time of order, the optional 1" safety glass top with LED lights turns the radiator from a utilitarian device into a conversation piece. The bench is available in brushed or polished stainless steel and comes in four lengths: 38", 46", 58" and 66".