Whether you relish in the offbeat, ethereal or eclectic, these light fixtures will hopefully bring you joy and delight. From ceiling pendants, to wall sconces, floor and table lamps, this unique collection is veritable eye candy with their artisanal, modernist and pop art appeal!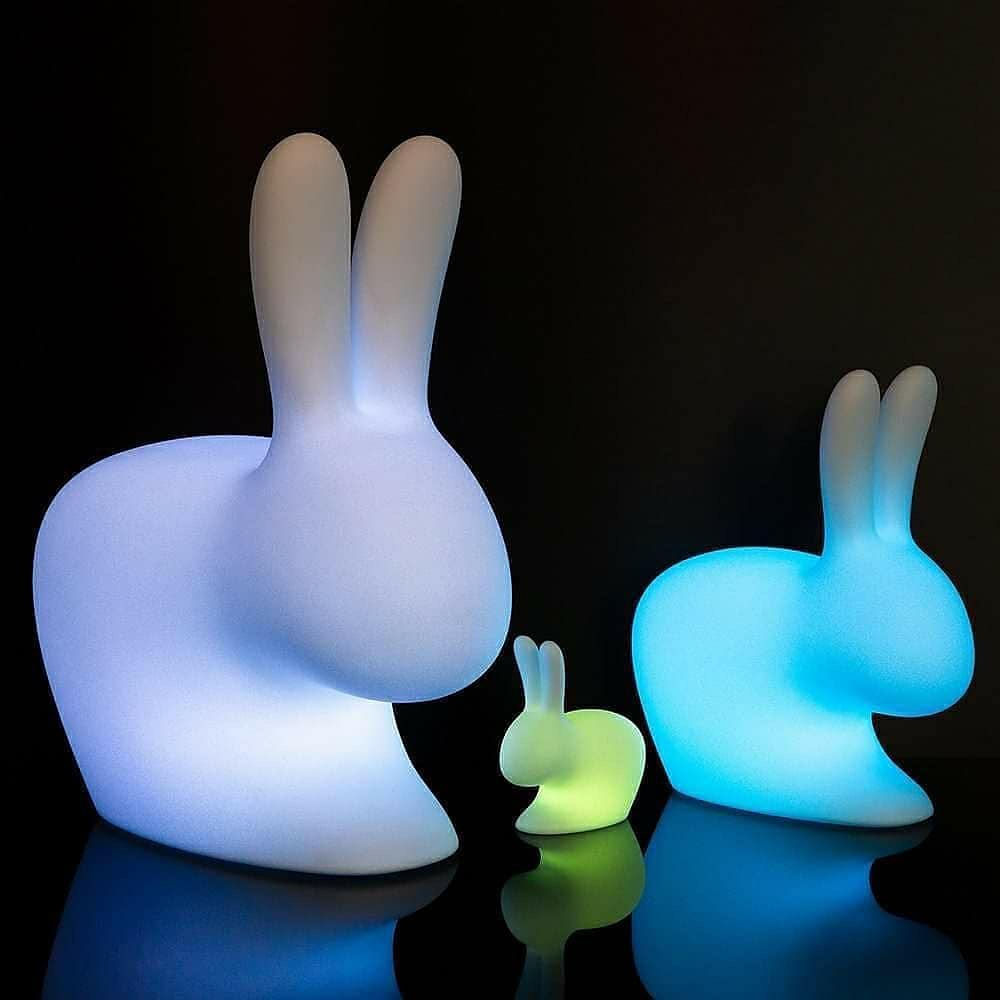 These multi-tasking Rabbit Lamps are more than a cute light fixture. Available in 3 sizes, the Big and Small models pull double duty as seating, with the rabbit ears serving as backrests, while the XS lamp can be used as a show-stopping doorstop. Made of polyethylene, the 2W LED light fixtures are rechargeable with a 6 hour battery life, and come with a remote to call up one of the 16 vibrant colors on demand. All this is the brainchild of designer Stefano Giovannoni, founder of Qeeboo, an Italian furniture and accessories manufacturer that reimagines household furnishings in whimsical and colorful ways.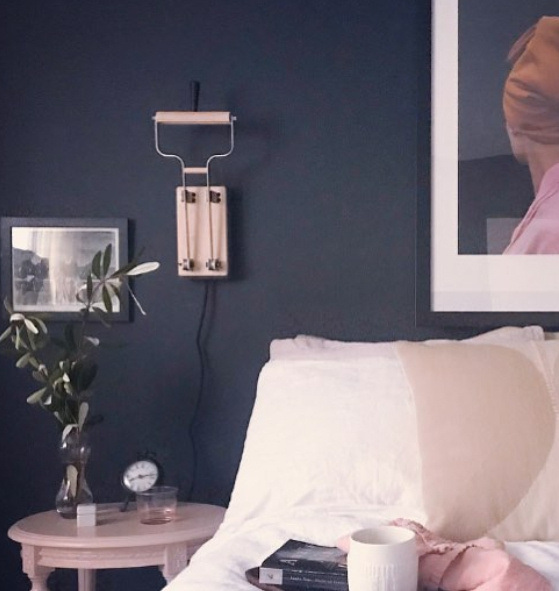 Old Sparky by Vermont Modern is a clever riff off the archaic knife switch created in the early 1900s to control electricity. The versatile direct wire fixture can be mounted on the wall as a sconce or placed on the desk as task lighting. The natural finished Vermont maple wood handle not only acts as the light switch, but also contains a 6 Watt LED lamp that can be rotated to provide directional lighting. How cool is that!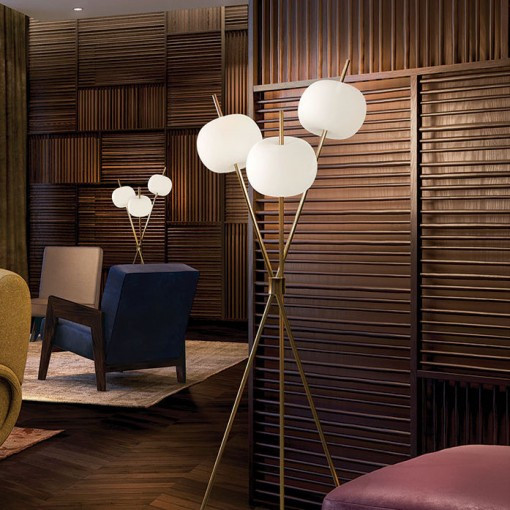 This Kundalini floor lamp by award winning industrial design duo Valerio Sommella and Alberto Saggia conjures up images of campfires and marshmallows, and rightfully so, as Kushi is Japanese for skewer. The pillowy white acid etched blown glass shades pair perfectly with the minimalist metal rods which are available in brass, copper or black finish. The 13.8 W LED fixture, which produces a soft diffuse light through twin-walled glass, can be further adjusted through an inline dimmer.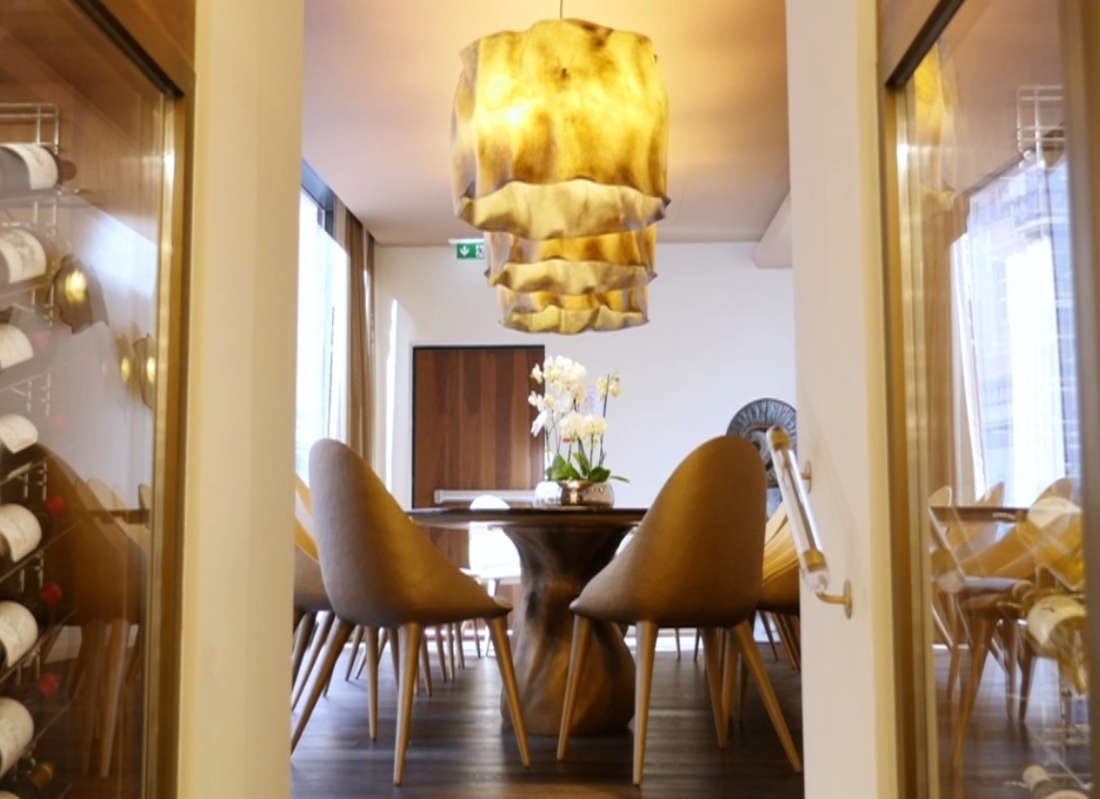 Portugal has seen a rise in boutique design and manufacturing firms within the furnishings industry. Karpa, founded by Albino Miranda, is a case in point. The sculpture artist leveraged his background and pivoted to high end production furniture and lighting as shown in the Ruby Suspension. His use of fiberglass reinforced resin helped to shape the serpentine organic form of the lampshade. The striking brushed brass pendant fixture measures 31.5″ in diameter and 22.4″ high, and takes 3 vintage 4W E27 LED lamps.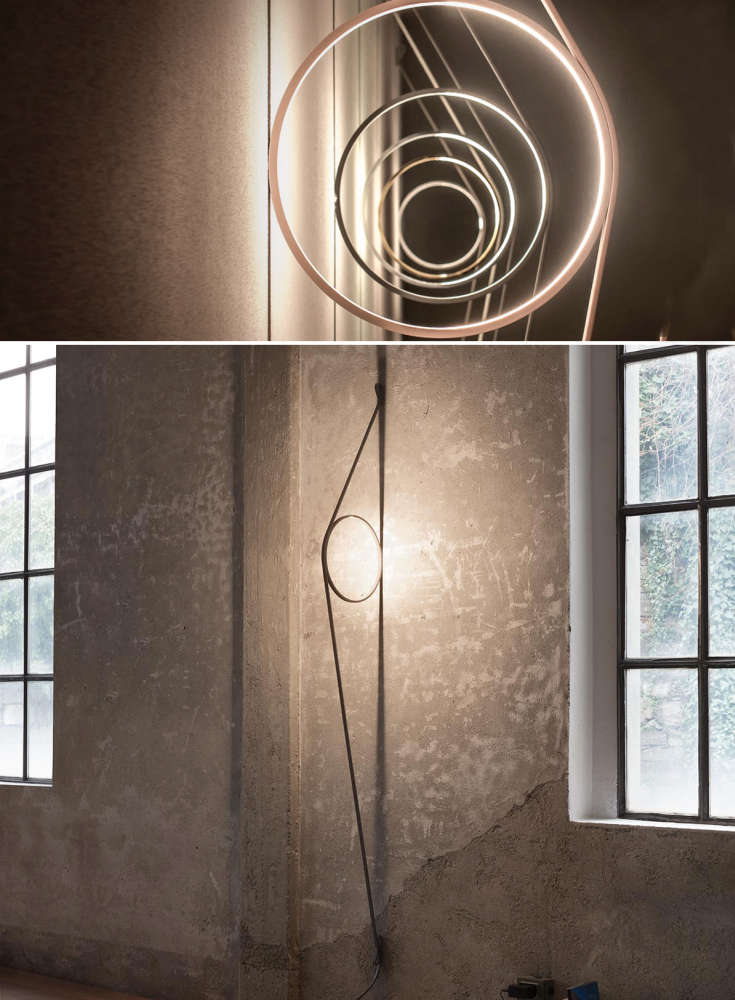 In their first project with Flos, Andrea Trimarchi and Simone Farresin of the acclaimed studio Formafantasma offer a fresh look at lighting by distilling down to a fixture's fundamental elements: the light emitter and energy delivery system. The LED sconce is a celebration of the circular form while the thin ribbon of wiring provides the vital functions of power and support.
Nominated for the ADEX Awards, The Cut Outs chandelier by Yellow Goat Design is an artistic interpretation of a city's architectural DNA shown through such mundane objects as windows, signage, metalworks and tiles. Made of acrylic and metal, the stunning LED bipin light fixture is 63″ in diameter by 95″ high.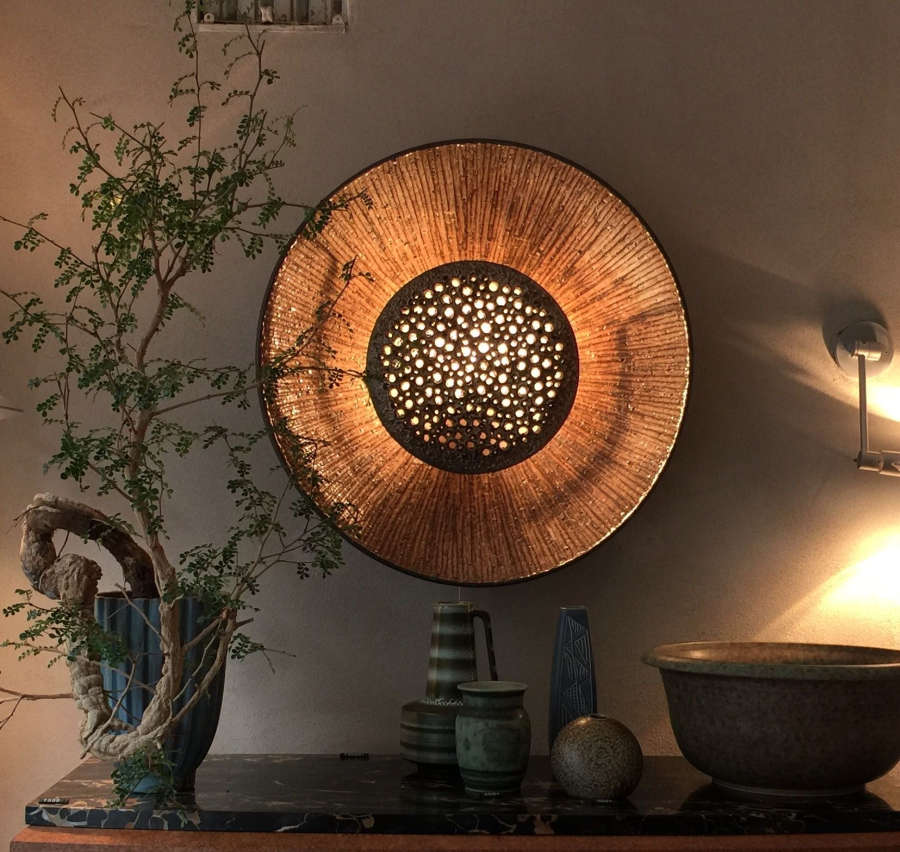 A limited edition stoneware series by Sejer Keramik of Denmark. At 23.6″ in diameter and 6.7″ deep, the ceramic wall sconce takes on the profile vaguely reminiscent of a sunflower on steroids! Lit by a 100W max, E 26 or E27 Edison screw-based lamp, luminous glow from the perforated domed center brings out the visual texture of the striations radiating around the curved edge.