To follow on my earlier post about creative kitchen and bath products, here's another unique collection of kitchen and bath furnishings that defies traditional expectations. Some of the sinks, showers and even appliances pull double duty in unexpected ways, while others are pure celebrations of design and engineering. Expect the unexpected and enjoy!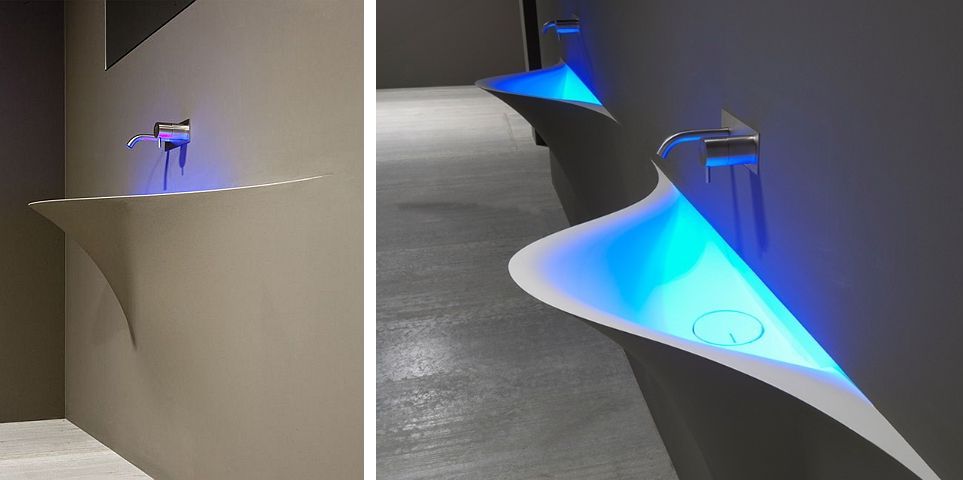 True to its name, the minimalist Silenzio is a ghost of a wash basin, barely discernible depending on the lighting. Carved from Corian, it can be hung, plastered and finished to blend into the wall. It's truly a sink that's at home anywhere – now you see it, now you don't!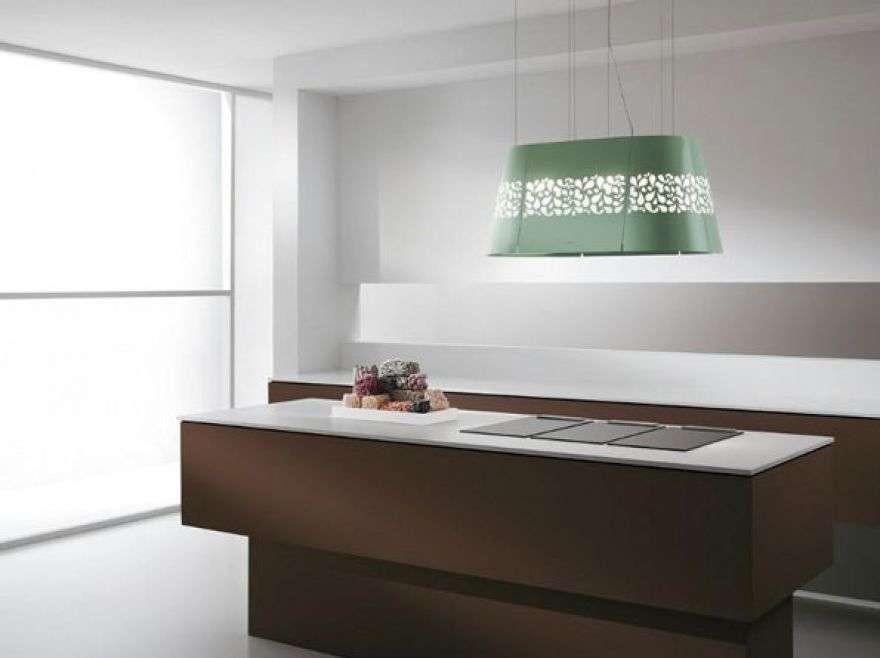 In keeping with the trend towards 'invisible' kitchens, the island's discreet induction cook tops are vented by a highly decorative extraction hood.
The oval Juliette hood's pearlized finish provides a distinctive touch, but even more fascinating is the luminous floral panel which provides enough ambient light to power a dinner party.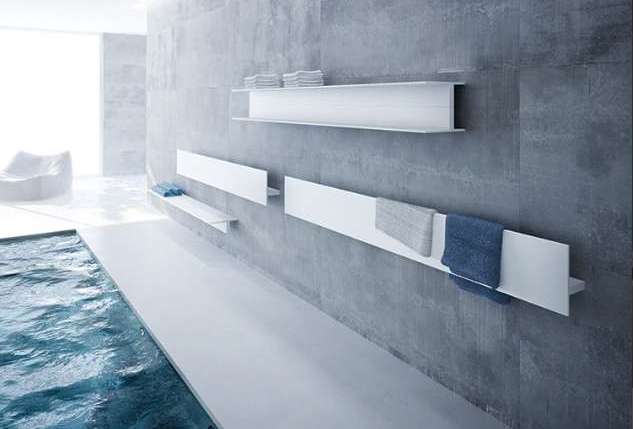 Made by Italian manufacturer Antrax, the award-winning heater offers a simple, understated design that blends gracefully into a modern home.  This versatile appliance can be installed as shelving, towel warmer or radiator either vertically or horizontally as needed.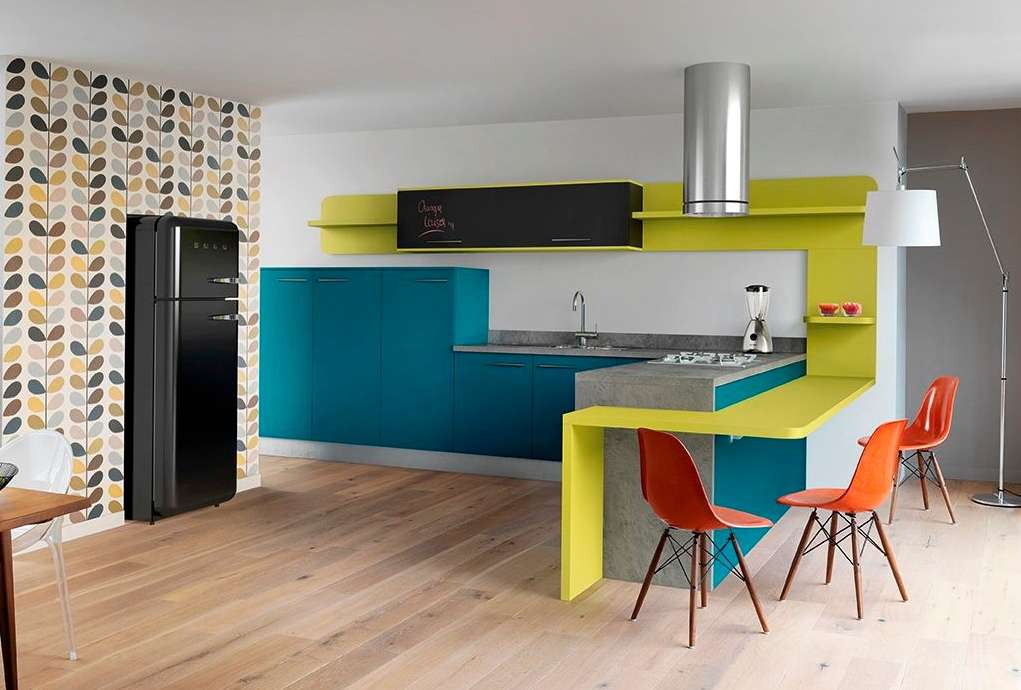 Love this dynamic Arthur Bonnet design where the ribbon of shelving unfurls from the wall to morph into a counter and then turns down the side to become a support panel. The entire cabinet is faced with blackboard material so it can also serve as the family's communication center.
The Ballerine is a bath tub until it's time to take a shower. The tub faucet is at the end of a flexible arm that can be pulled upwards gracefully. Once it reaches the desired height, it functions as the shower head with adjustable direction and water intensity.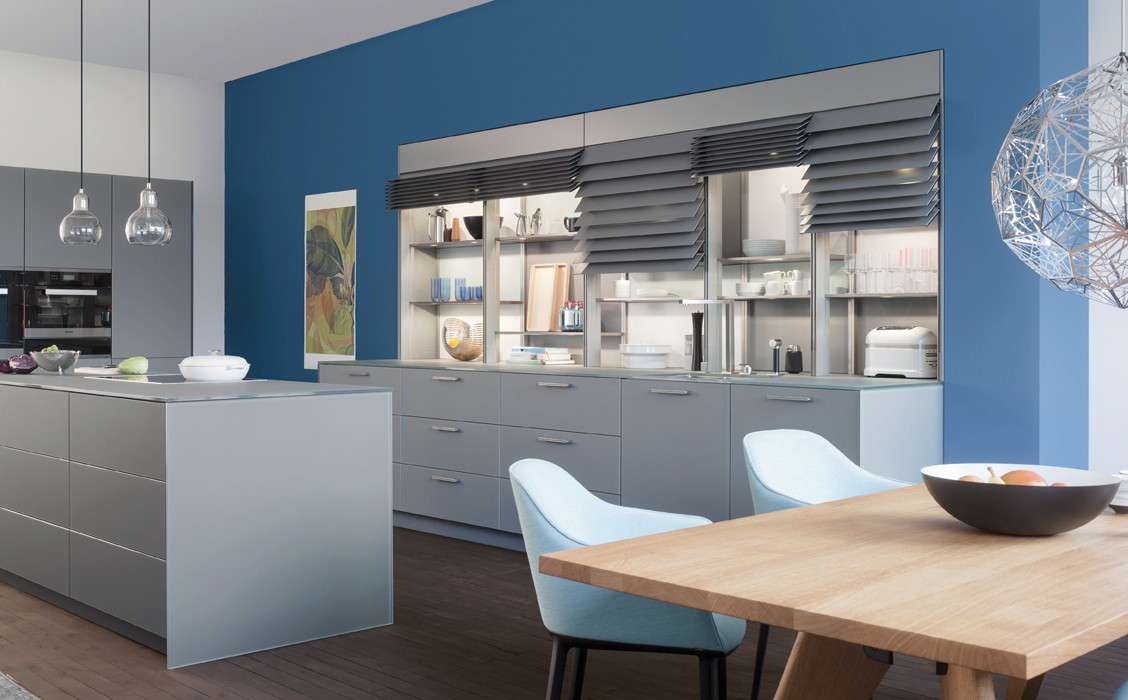 The kitchen's smooth clean design comes from its slick glass doors and counters, but Leicht has packed some serious German engineering into its Classic line. With the press of a button, the cabinet's louver doors go up and the light level increases correspondingly, giving a spark of glamour to even the most humdrum tasks in the daily grind.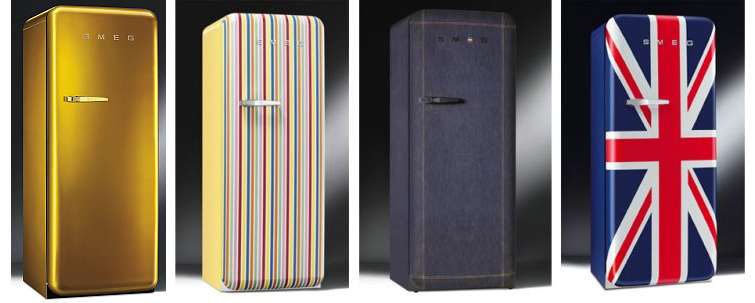 Apparently bling is the new black. High end appliance maker Smeg is rolling out gold retro fridges adorned with Swarovski crystals for a cool $2800. But if you prefer something less glitzy, but still want a conversation piece for the kitchen, Smeg offers natty appliances covered in plaid, stripes, denim or national flags.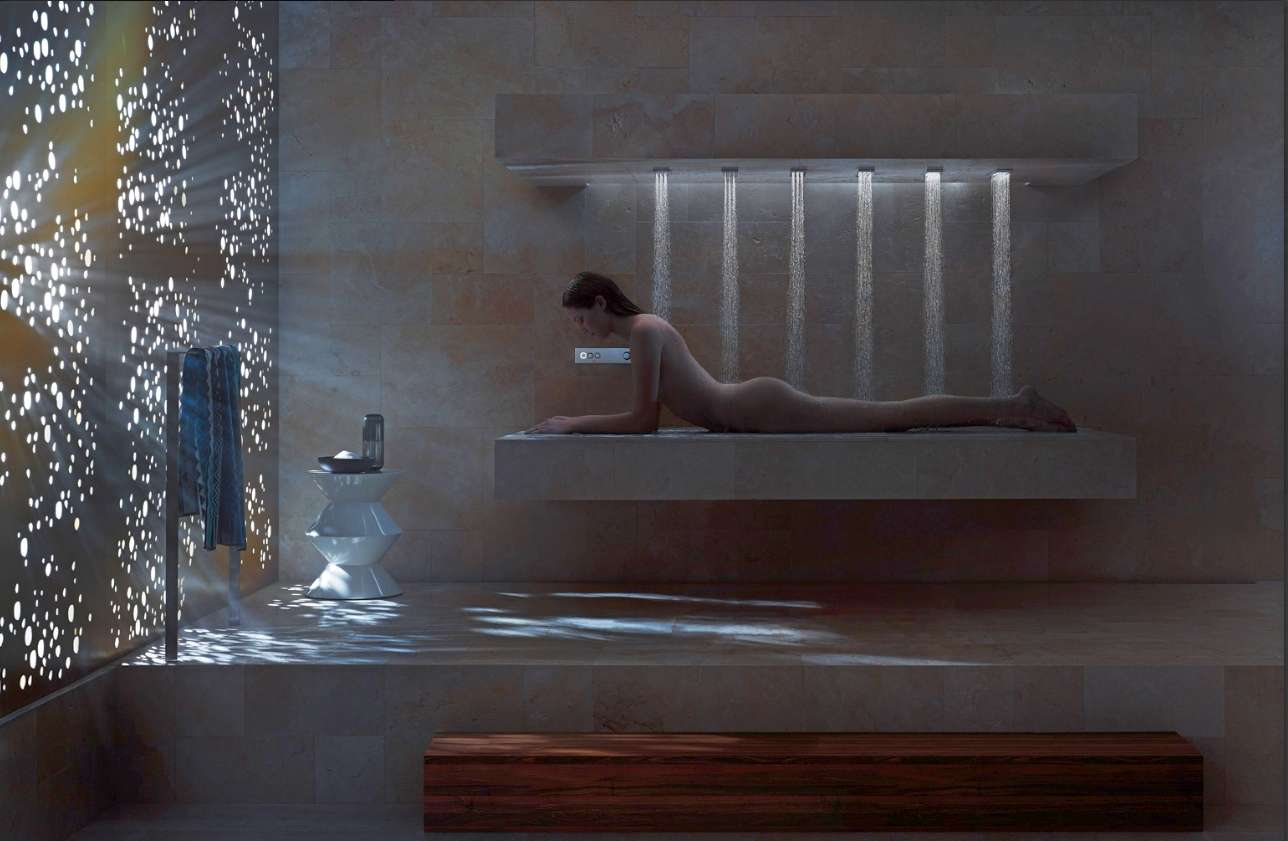 The Horizontal Shower from Dornbracht has 6 water bars that are preprogrammed to help balance, energize or de-stress your body. All you have to do is to lie on down, select the function and let the sprayers work their magic. Keep the water drained and you can probably catch forty winks while in this shower…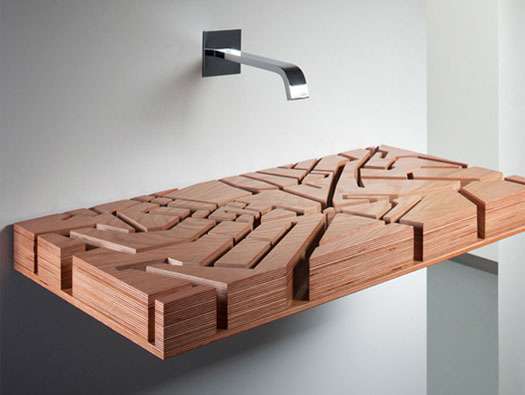 Essentially any topographic map can be used, but London is chosen because it's the birthplace of the Industrial Revolution and the craggy channels of the Water Map sink have a passing resemblance to the Thames' waterways. It actually reminds me of a jigsaw puzzle – but whichever way you slice it, this is definitely not your average sink!