Hankering for furniture with fresh and edgy looks? Here's a collection of furnishings inspired by subjects ranging from stuffed animals to pinup fantasies; jungle vines to ancient stones. One thread runs through them all: they are by designers who dare to be different, challenging the conventional perception of furniture to expand our horizons. Enjoy!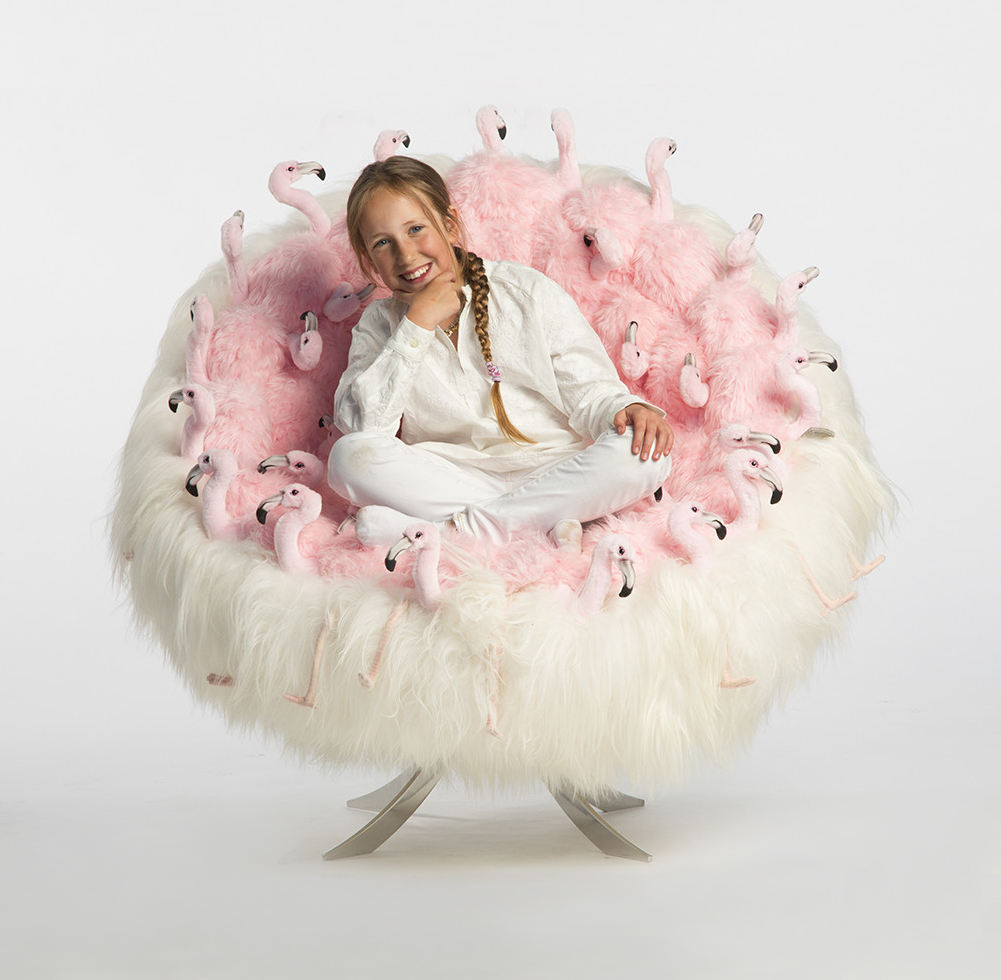 AP Collection is a Belgian furniture company founded by two stuffed toy enthusiasts. It has now blossomed into a full array of furniture that includes boule chairs, bar stools, poufs, and benches. Each of the pieces features handmade stuffed animals. The playful seating can also provide a healthy dose of biophilia for those looking to bring nature into their interior spaces! Here, a flamboyance of pink flamingos nest comfortably in the plush 40" x 40" x 43" New Zealand sheepskin covered chair. Limited Edition of 30.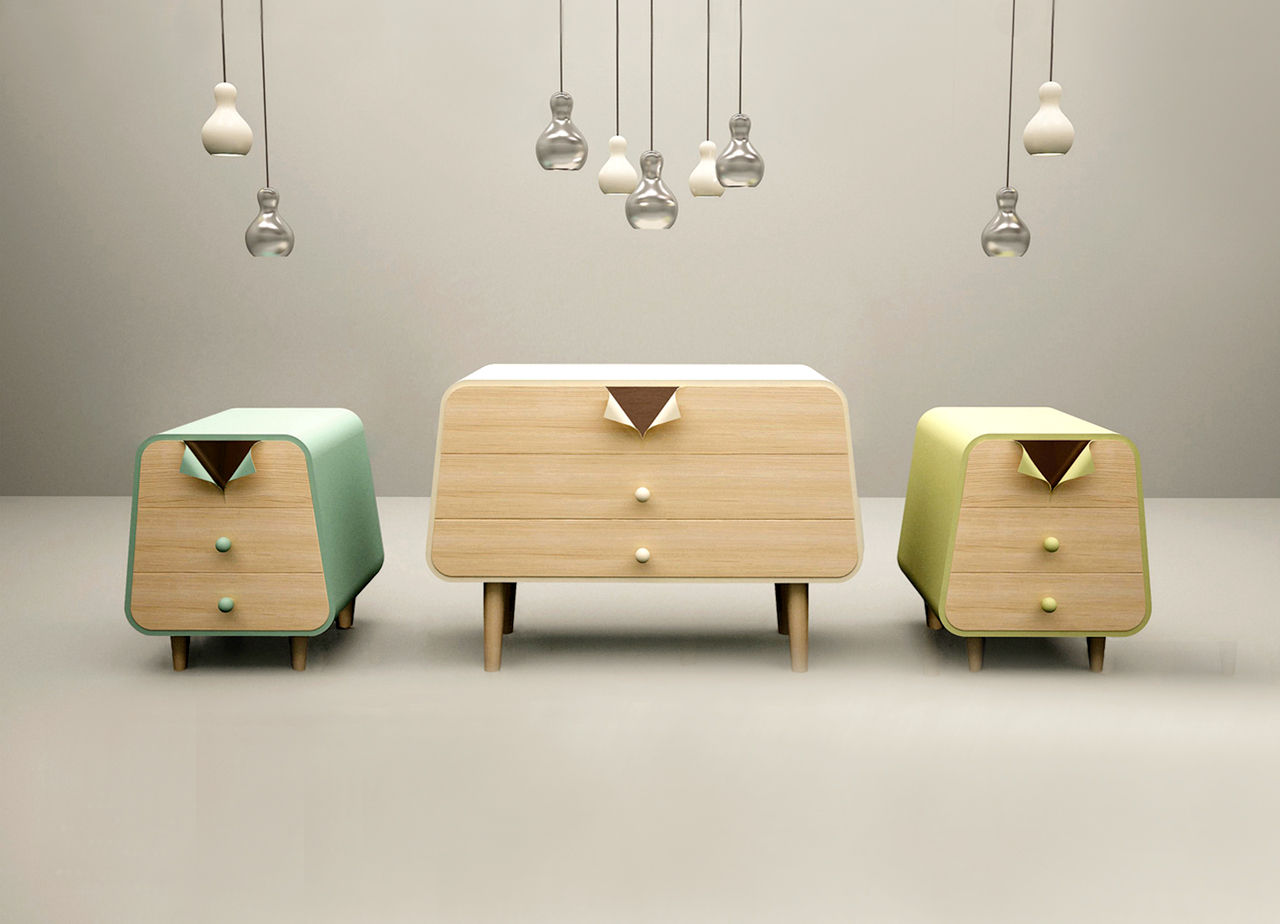 This tongue-in-cheek Unbutton Collection is the brain child of Romanian designer Cristina Bulat. Inspired by the tastefully flirty pin-up models of the 50's, she created 2 bedside tables and a sideboard sporting stylized peeled back collars. The bedside table and sideboard measure 17.7" w x 13.8" d x 21.7" h and 39.4" w x 15.8" d x 27.6" h respectively. The drawers are of natural finished linden veneer with the shells available in most RAL colors.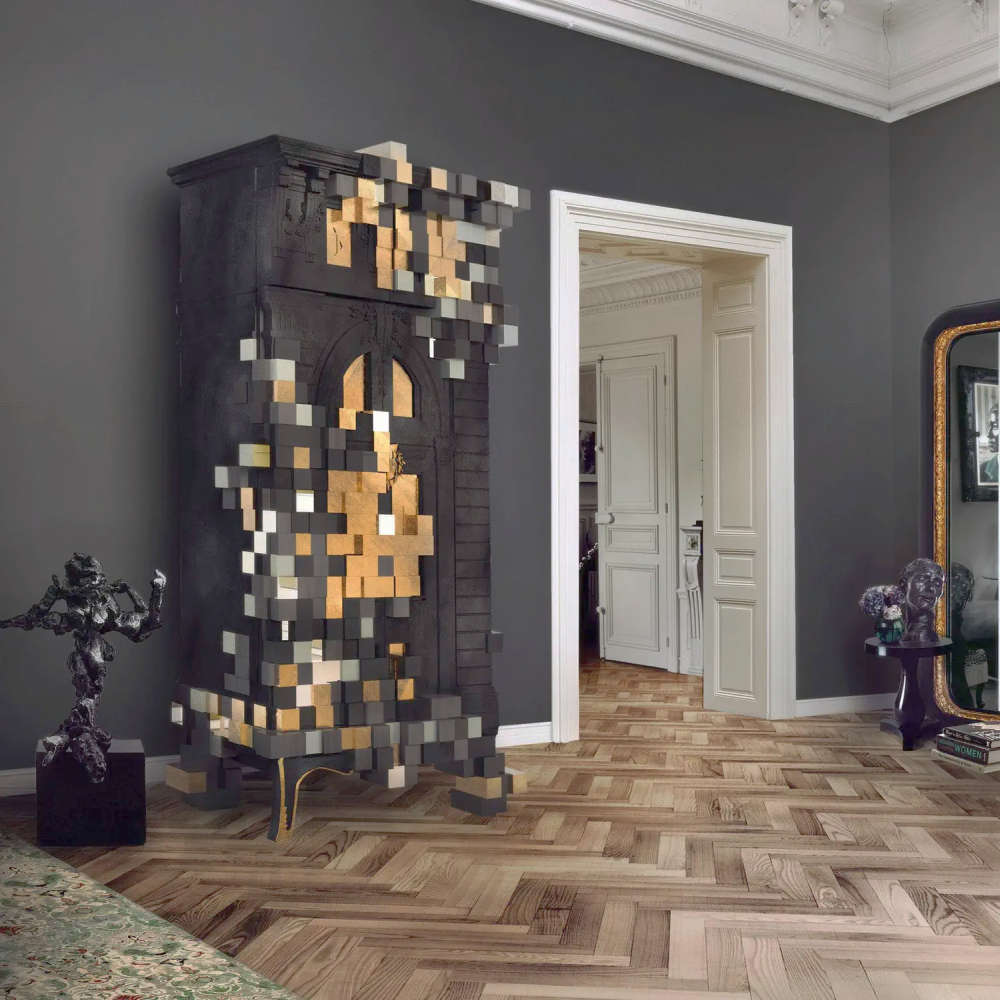 Resembling a game of Tetris morphing into a highboy with legs in two different styles, the Piccadilly Cabinet has all the hallmarks of Boca Do Lobo. The iconoclastic Portuguese brand strives to incorporate traditional arts and crafts such as marquetry and joinery in its quirky furniture line. The 43.3" w x 25.6" d x 86.6 " h poplar cabinet comes in black, red, or green with antique gold leafing.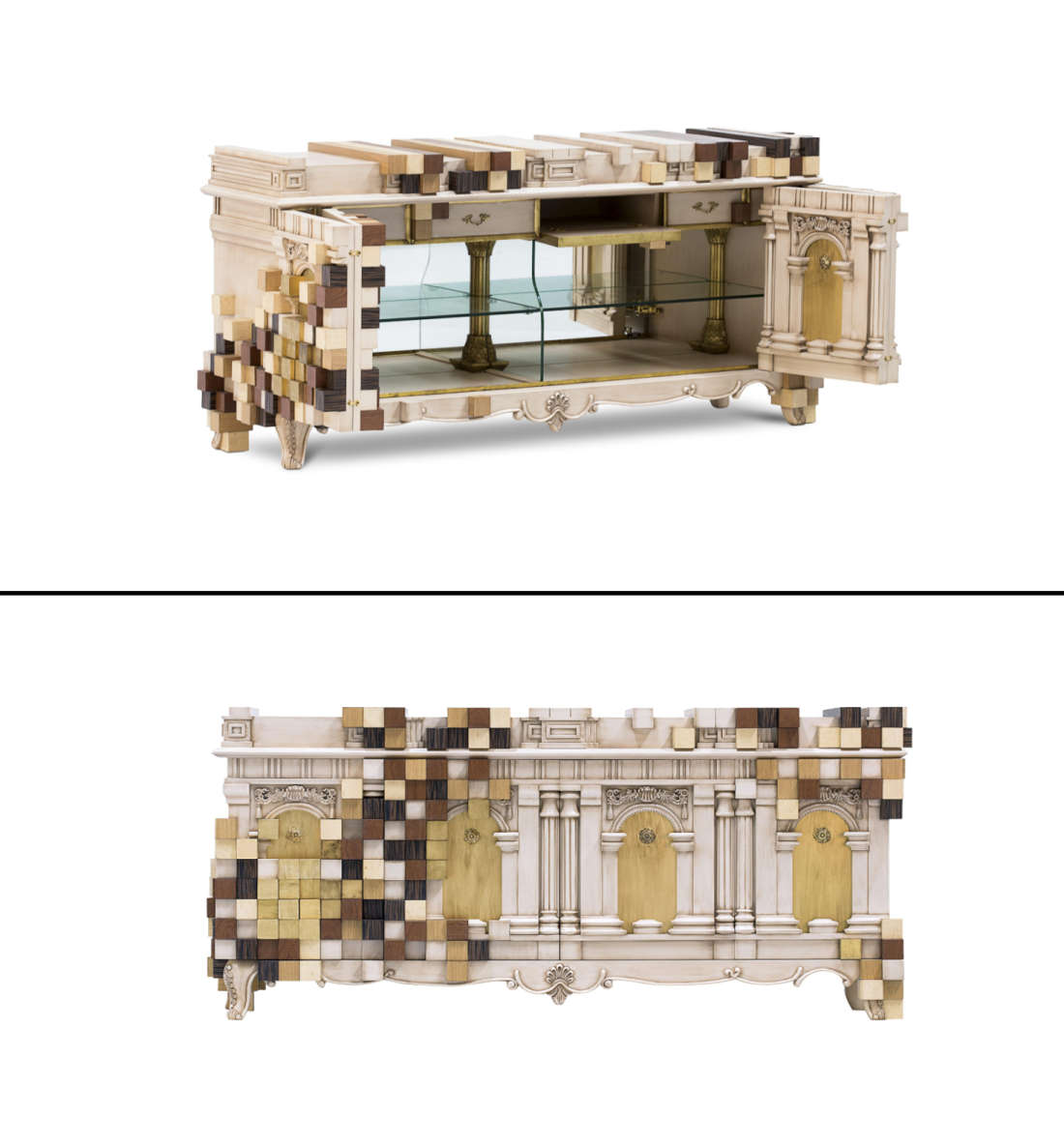 The 77.2" w x 20.1" d x 32.7" h Piccadilly Sideboard's gold plated brass bifold doors open up to reveal a mirrored cabinet with 2 smoked glass shelves and 4 drawers. The exterior is an exuberant mélange of rosewood veneer, gold and silver leaf blocks commingled with classical architectural carvings.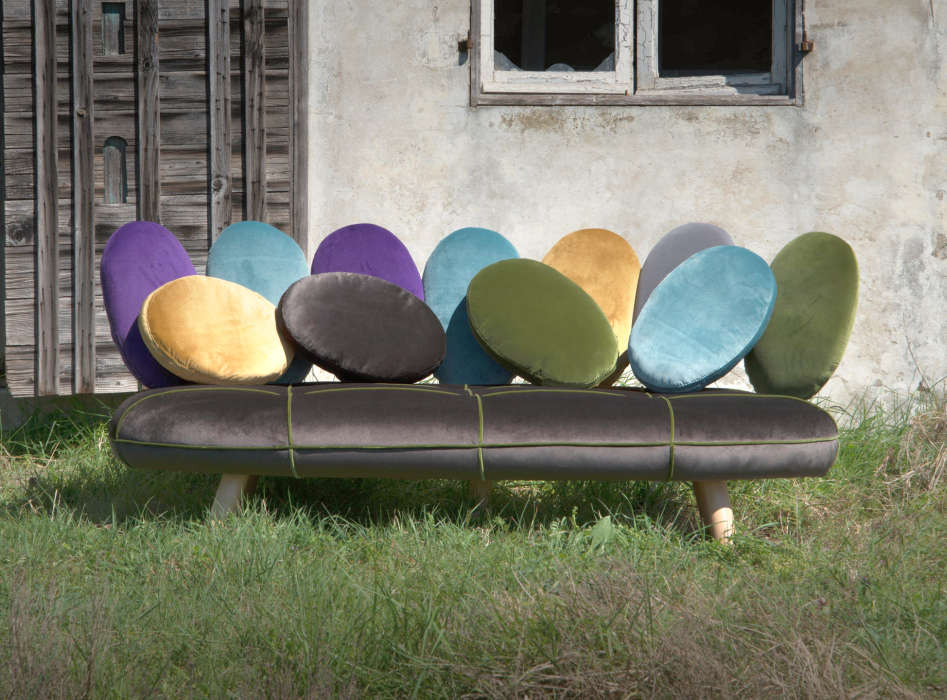 Jelly by Simone Micheli for Adrenalina is pure eye candy that's guaranteed to bring out your inner child! The sofa comes with an array of jelly belly colored and shaped back cushions. Pile on another handful of similar styled polychromed throw pillows and you have the perfect sofa for anyone with a sweet tooth! Jelly is 37.8" d x 35.4" h, and comes in 2 lengths: 66.9" and 78.7". The sofa touts a solid fir frame, natural beech legs and seat cushions of variable density polyurethane foam covered in dacron fabric in a wide range of colors.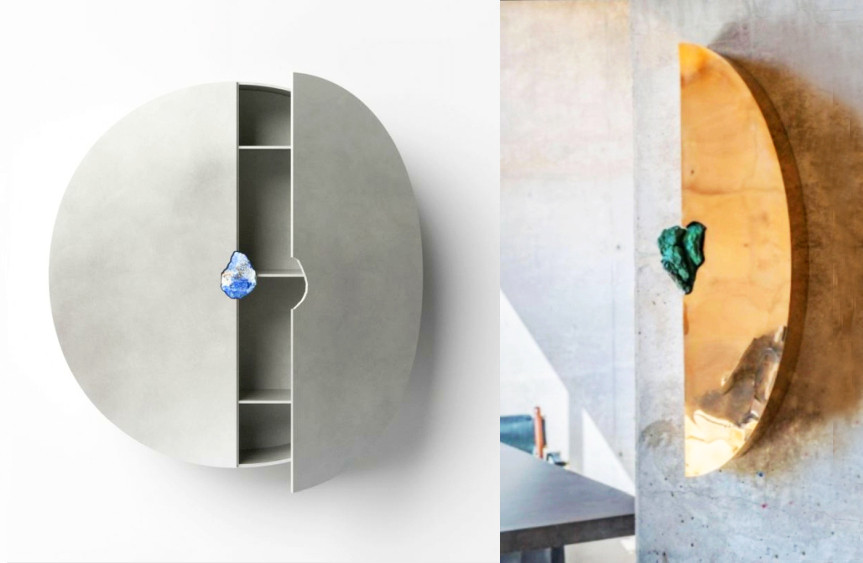 Driven by his passion for archeology and history Belgian designer Pierre De Valck spends his time crafting 'Future Relics', contemporary furniture and lighting that showcase ancient geological elements. He scours the globe to collect exceptional specimens with historical significance, including such semi-precious stones as Lapis Lazuli, Jasper, Petrified Summer Oak and Thulite. Lapis Lazuli was used for sculptures as early as the Neolithic times and as cosmetics in ancient Egypt; Jasper was buried with mummies in Egypt for protection in the afterlife and later used as a pigment in the Renaissance; Petrified Summer Oak dates from 50 to 500 million years old, long before homo sapiens walked the earth; while Thulite was named after the mythical island of Thule, the northern most boundary of the known world at time of its discovery in the 1800's. By employing the minerals in their pure, raw form, he seeks to foster connections with our ancestral past.
To reinforce the transcendental nature of his work, Pierre fabricates the cabinets from pure metals: sheets of heavy gauge bronze or aluminum are hand finished so no two pieces are alike. To protect the integrity of the crystal formations, they are affixed to the cabinets to eliminate any chance of their use as door pulls, while magnets and butterfly hinges are deployed to operate the doors instead.
The 37.8" dia x 8.67" d cabinet on the left is made with aluminum that's been oxidized and waxed. The oxidation process leaves a haze on the metal's surface, and will continue to change as it patinates with age. For those who prefer a less dynamic finish, a patinated black is also available. The Lapis Lazuli center piece is 65 million years old and comes from Badakchan, Afghanistan.
The Bow Cabinet on the right is inspired by the long bow of the prehistoric hunter-gatherers while the bronze casing makes oblique reference to the Bronze Age. The malachite from Zambia dates back 130 million years. This cabinet comes in 2 heights, 39.4″ h x 11.82″ w x 5.52 d with 1 fixed shelf or 63″ h with 3 fixed shelves.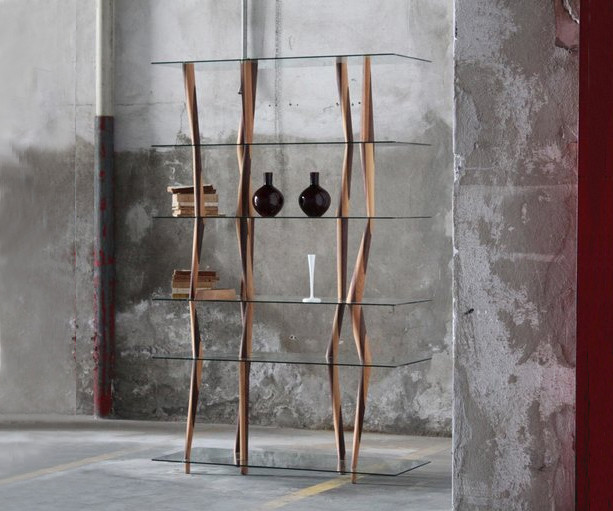 Based on his groundbreaking work for the Sendai Mediatheque, Pritzker Laureate Toyo Ito's Sendai Crystal Bookcase for Horm shares the sinuous, organic look. Solid alder and walnut are fused together and turned into elegant, sculptural posts that are vaguely reminiscent of tree trunks to support the bookcase's 6 shelves of clear, smoke, or bronze glass. Multiple sizes and configurations are available.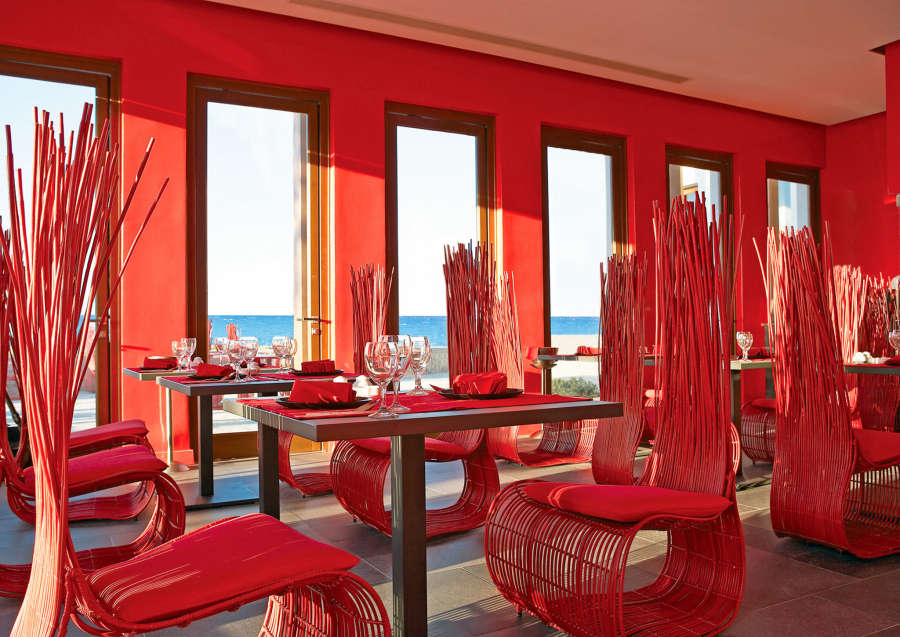 Immerse yourself in nature with the Yoda Easy Chair by award winning furniture designer Kenneth Cobonpue. The whimsical design turned the application of split rattan on its head and transformed the unassuming material into the focal point of this striking chair. Made of rattan, nylon and steel, the seating measures 24.75″ w x 27.5″ d x 52.75″ h and comes in a spate of festive colors: Bright Red, Bronze, Lime Green, Natural, Tangerine, Cobalt Blue, and Mauve!