Here's a collection of fun and sassy bathroom fixtures that's going to perk you up. From see through bath tubs to Swarovski studded toilets, biomorphic sinks to cinematic showers, there is much to look forward to when going about your daily rituals. Take a peek and let me know your favorites!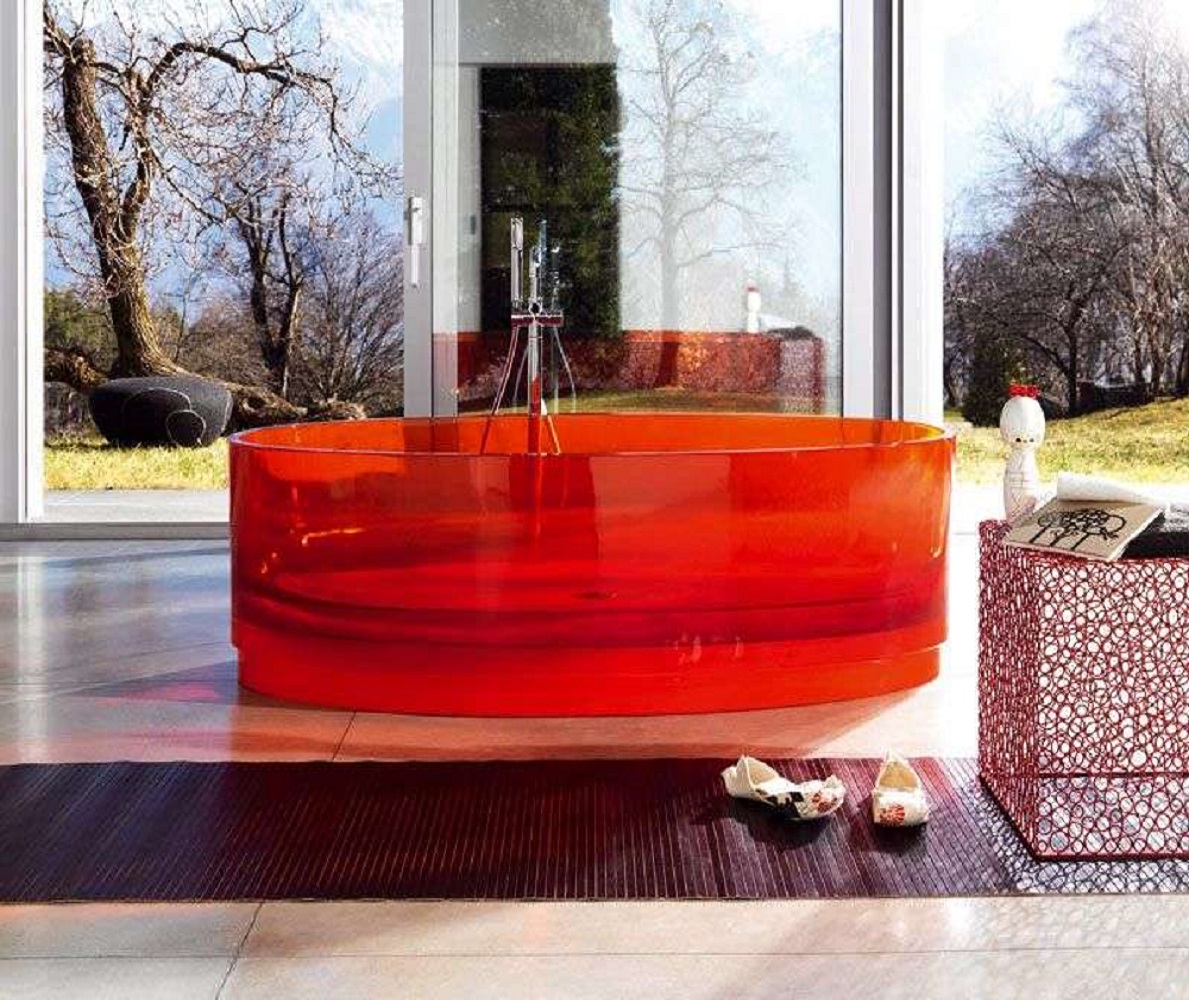 Industrial designer Bruna Rapisarda has pulled off a magic trick to create this transparent bathtub! Made of cast polyester and acrylic resin, the elliptical shape and clean lines allow the rich, vibrant colors of the tub to literally shine through. Offered in red, apple green, blue, amber and white technoglass, the fixture will be a stunning showpiece by a window wall where sunlight casts colored shadows around the freestanding bathtub.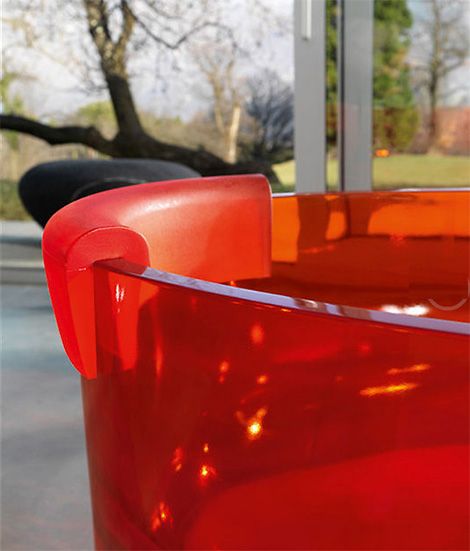 A matching headrest can be positioned any place on the bathtub's side wall so one can luxuriate in comfort and style!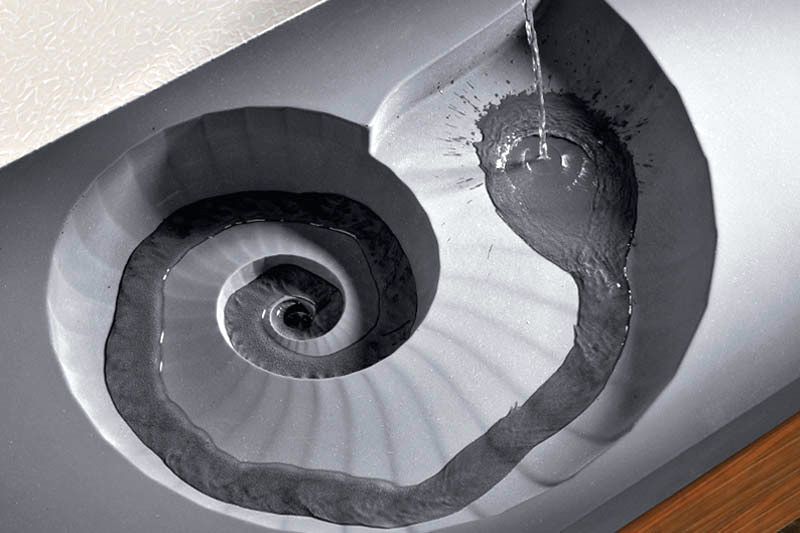 The concrete sink from HighTech is cast to resemble an ammonite, a prehistoric cephalopod related to the present-day nautilus. The washbasin is an imaginative expression of the fossil's thalassic roots.
Biophilia contends that people have an innate affinity for nature. Studies show that incorporating sunlight, greenery, natural materials, and even interpretations of nature into the interior environment help relief stress, improve cognitive function, and hasten healing. I have to say the mesmerizing swill of water cascading down the spiral is a pretty soothing sight!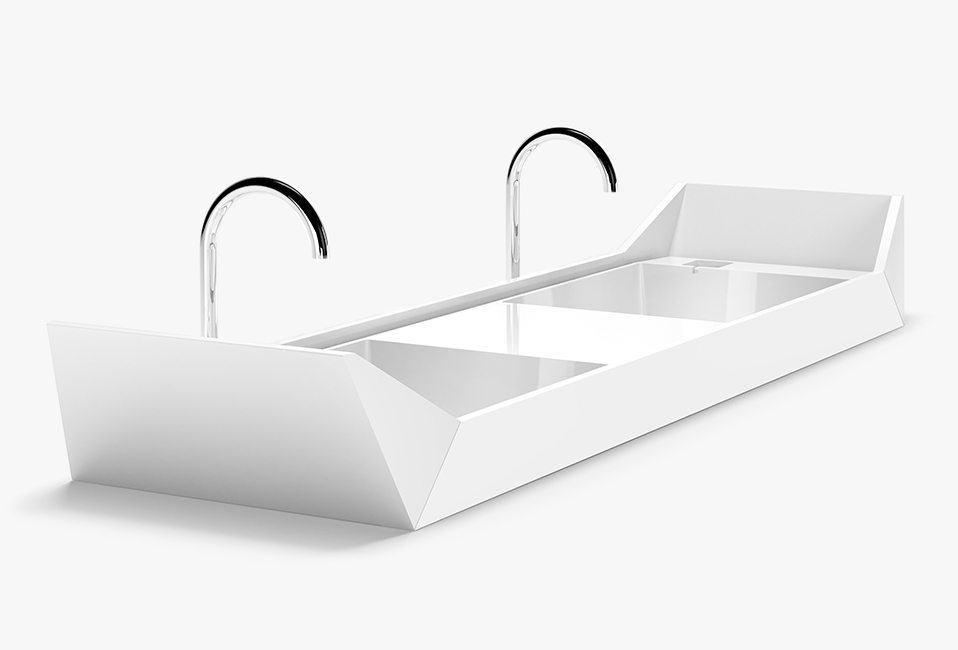 Drawing upon its heritage, Singaporean design firm WOHAbeing pays homage to the rapidly disappearing sampans on the Singapore River in its bathware collection for Apaiser. A sampan (Cantonese for 'three boards') is a simple Chinese wooden boat for fishing or ferrying goods. The Sampan Double Sink is an stylized rendition of this humble vessel.
Made of apaiserMARBLE, Apaiser's proprietary hand-finished stone composite, the double sink is luxuriously sized at 59.1 x 16.54 x 10 h" and comes in 4 colors.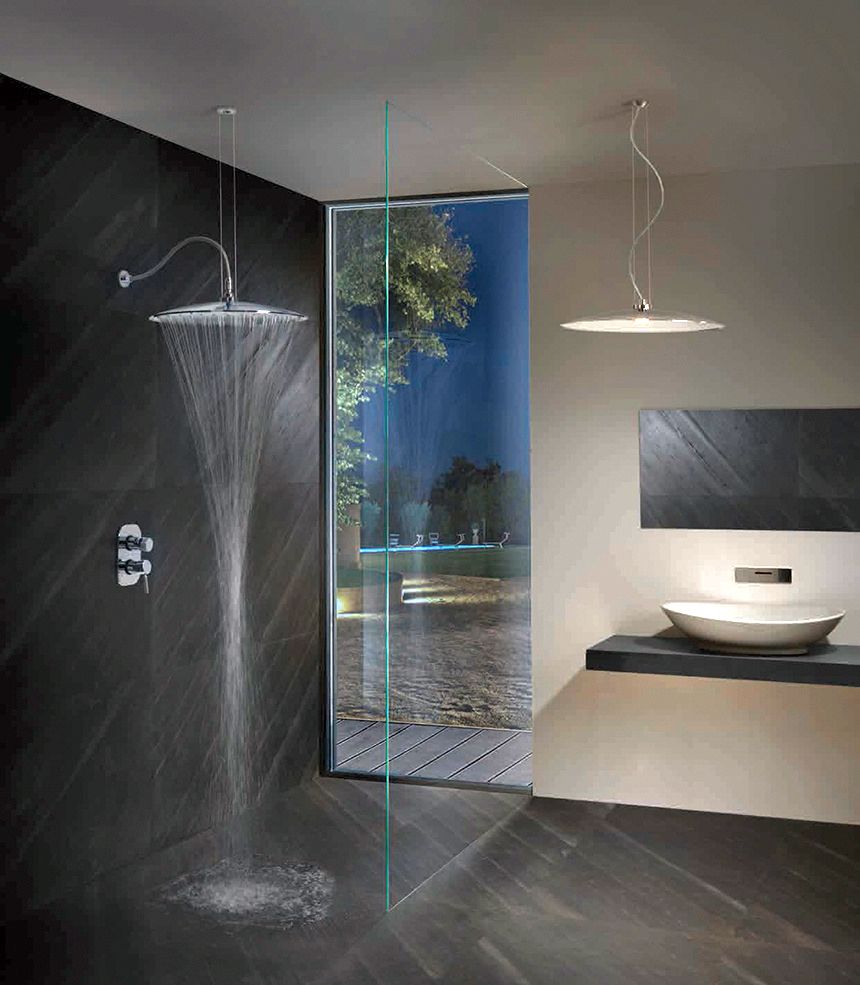 Milanese architect Luca Scacchetti's Emisfero is a tale of two fixtures: the design is available as either a shower or light fixture. The rain shower can be wall or ceiling mounted with a chromotherapy option, while the light fixture is a 5 W, 500 lumen, 3500°K LED pendant. Measuring 18.9″ diameter x 2.12″ h, their sleek and minimal profile will fit any modern decor.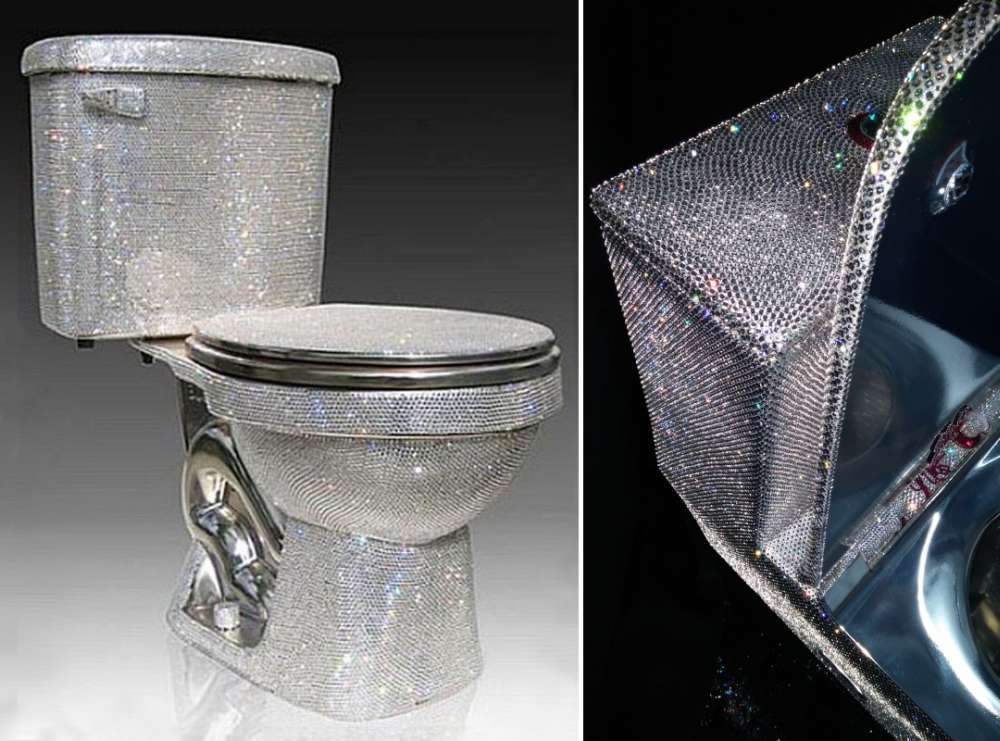 Want to amp the glam in your bathroom? Did designer Jemal Wright have something for you! Painstakingly handset with 50,000 Swarovski crystals, this glitzy throne is guaranteed to make your bathroom shine, so to speak. Of course, at $75,000 per commode, it'll be interesting to know if it actually gets used!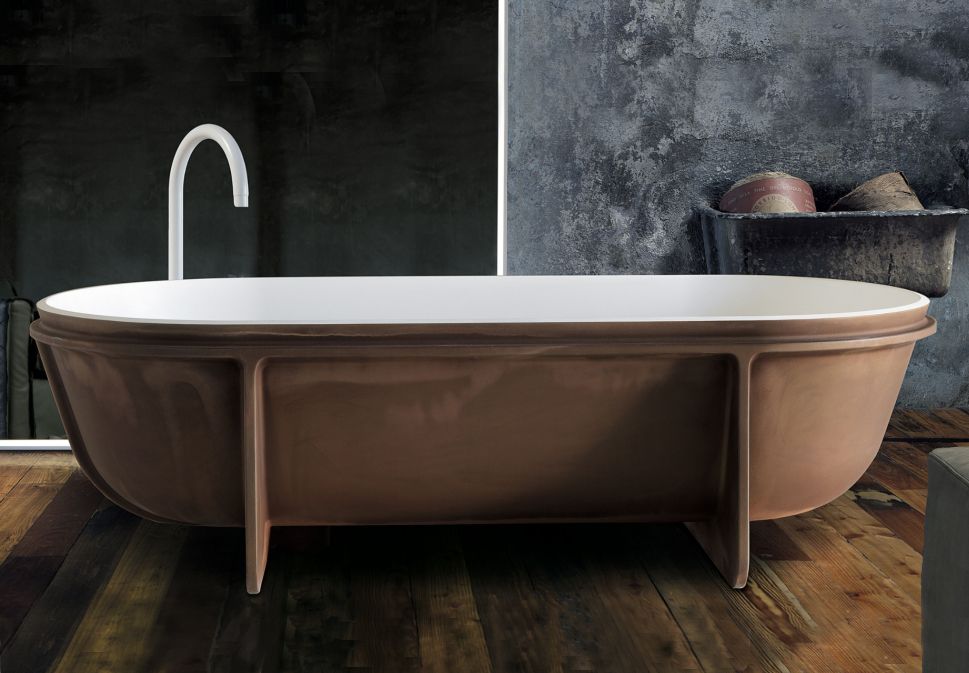 This award winning Controstampo Tub by Dario Gaudio and Vittorio Venezia is made of Cristalplant, a composite material consisting of natural minerals with polyester and acrylic polymer binders. The industrial aesthetic is accentuated by an optional metallic Corten finish which imparts the tub with a look of weathered steel. Moreover, the Italian surfacing material is 100 % recyclable, non-toxic, non-porous, hypoallergenic, and fireproof, making it both sustainable and safe for all applications.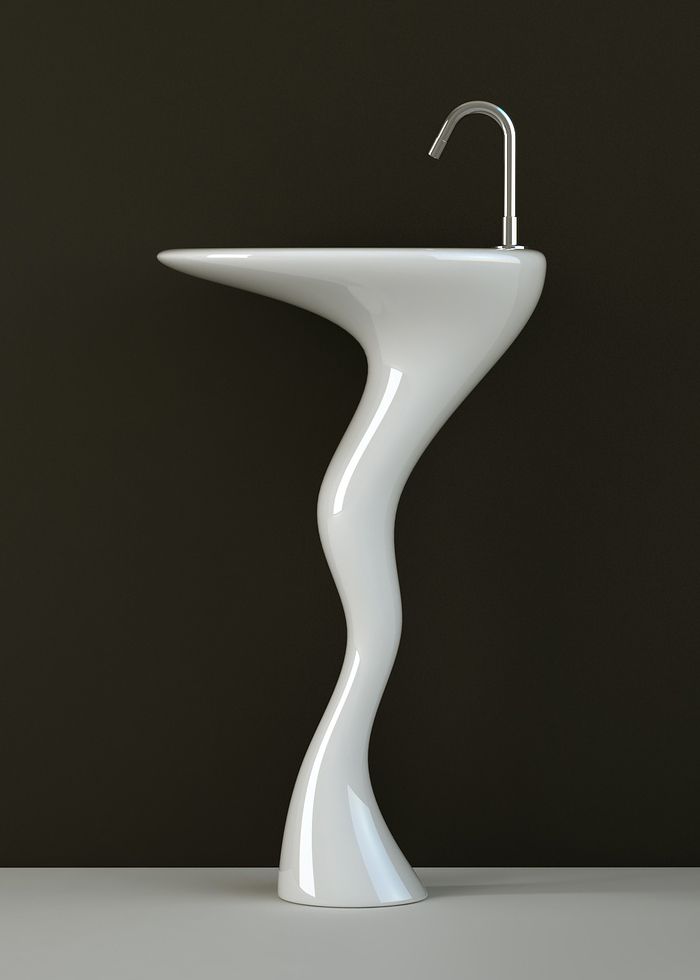 Turkish designer Cenk Kara is always pushing the boundaries in pursuit of creative expression. The sinuous lines of the Rendezvous pedestal sink are both edgy and sensuous, evocative of the meandering flow of water over natural terrain. The visual analogy is certainly apropos for a plumbing fixture!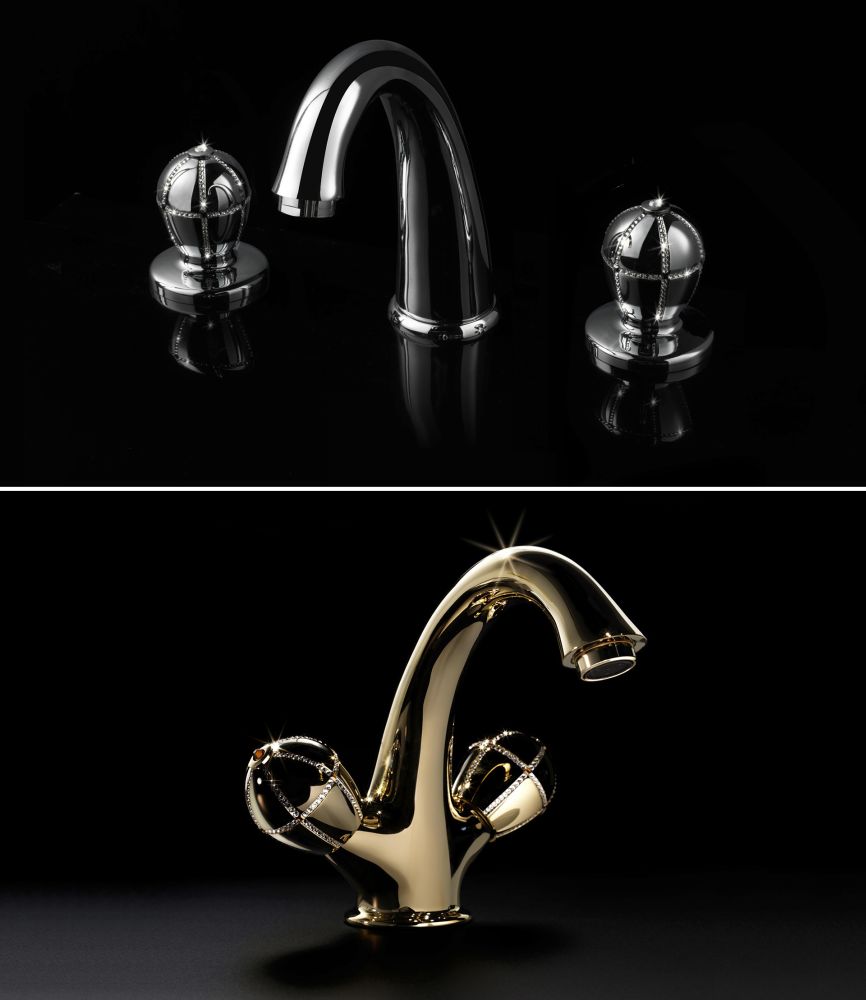 Klass, by the Spanish luxury faucet manufacturer Maier is another perfect example of sumptuous splendor. Available in gold or chrome finish, the fixture is a statement piece in any bathroom. To me, the widespread bathroom faucet design is reminiscent of Fabergé eggs and the age of the Czars. On the other hand, the vessel sink high faucet reminds me of a cute little penguin…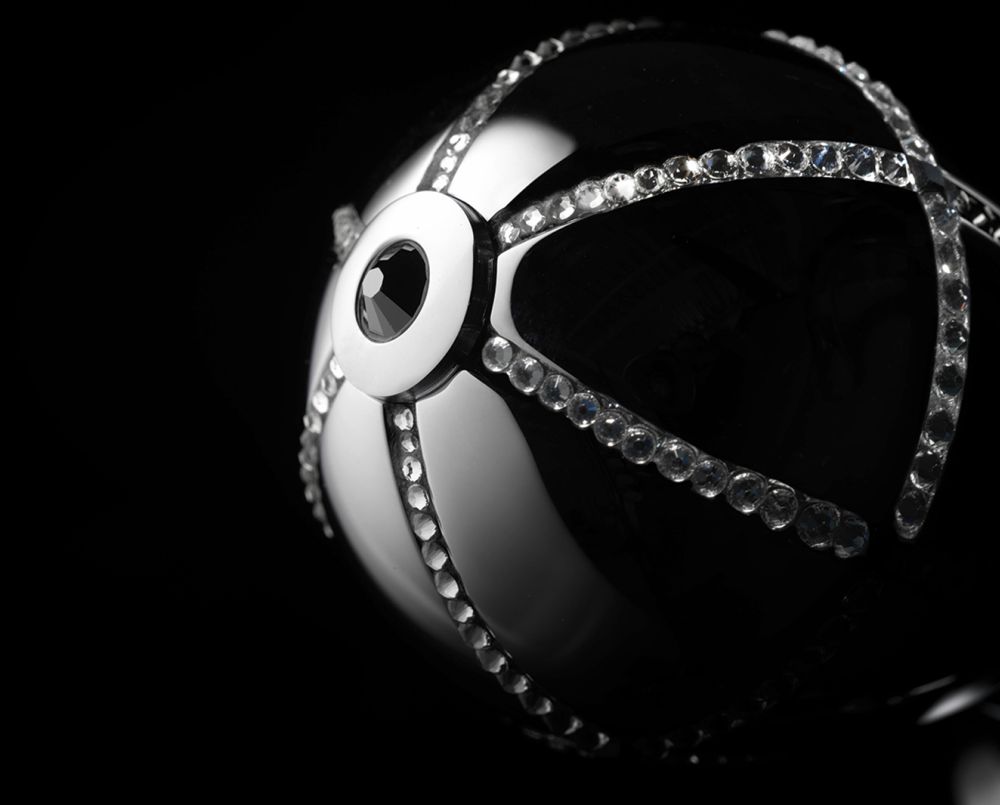 Looking like orbs adorning the top of a scepter, the faucet handles are exquisitely crafted and detailed in Swarovski crystals.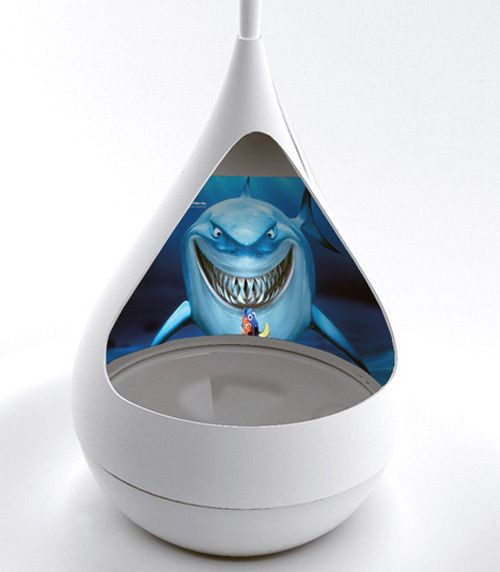 For those who are bored during their daily ablutions, here's the ultimate solution. This Roca Waterdrop shower comes with a cool 3D surround screen and touch sensitive controls so you can surf the web or enjoy video streaming from the comfort of your shower. If nothing else, watching Finding Nemo or Singin' in the Rain will be a much more immersive experience!