If you're looking for fun and fabulous seating for all ages, we have you covered! Check out the kids' seating that conjures up Harry Potter, a sustainably made pouf that's food-inspired, the riding-saddle-cum-stool for the cowboy at heart, and a quirky sofa that channels Salvador Dalí to name a few. It's sure to tickle your fancy!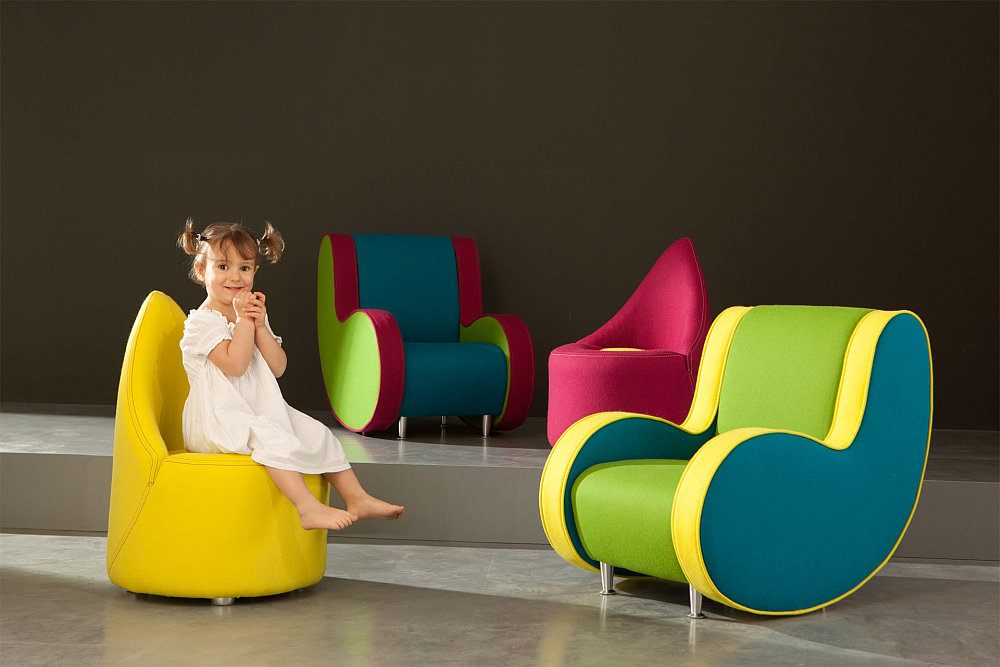 Here are 2 adorable children's armchairs that prolific industrial designer Simone Micheli created for furniture manufacturer Adrenalina. Decked out in vibrant contrasting colors, the chairs will make a cheery statement in any child's room. Handmade in Italy, both models can be upholstered in a wide variety of fabrics and are supported by brushed aluminum legs. The Op Chair features a round seat with a triangular back which is vaguely reminiscent of a wizard's cap. Measuring 26.7" h x 19.6″ w x 19.6″ d with a seat height of 13.4", the chair comes in red and/or yellow. The more generously sized ATA is available in blue, green, red, yellow for a 3-color combo. The chair measures 22.05" w x 29.92" d x 27.56" h with a seat height of 11.8".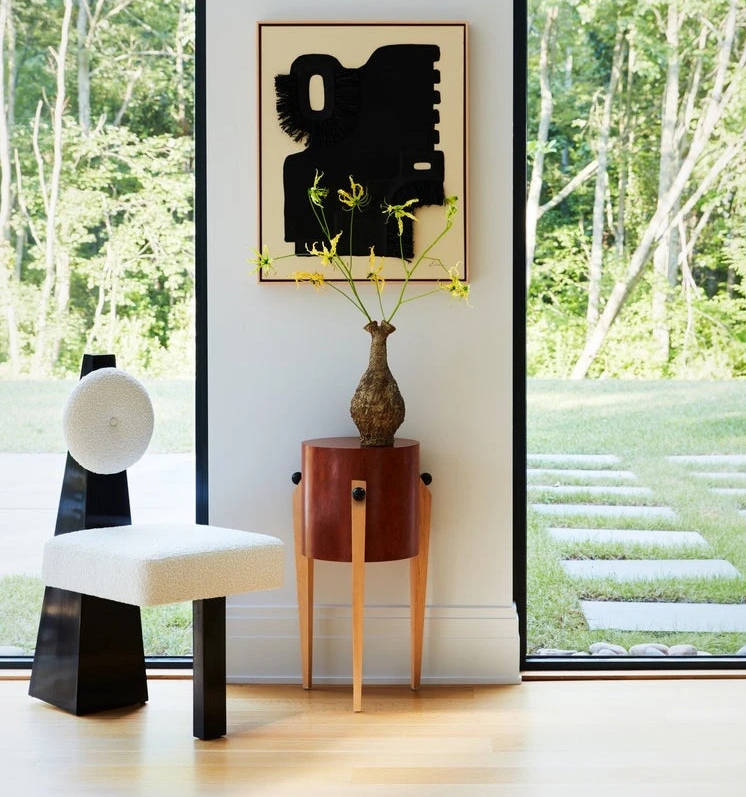 Celeb fashion designer Christian Siriano's foray into furniture design is a natural extension of his career and bears all the hallmarks of his brand – edgy and outrageous. The chair, inspired by a tuxedo dress, is a celebration of pure geometry. Lula comes in black lacquer or natural maple and is upholstered in ivory bouclé. Additional bouclé colors or Customers Own Material can be used. The chair's overall depth and height are 28" and 40" respectively, with the seat dimensions as 21" d x 19" w x 20" h.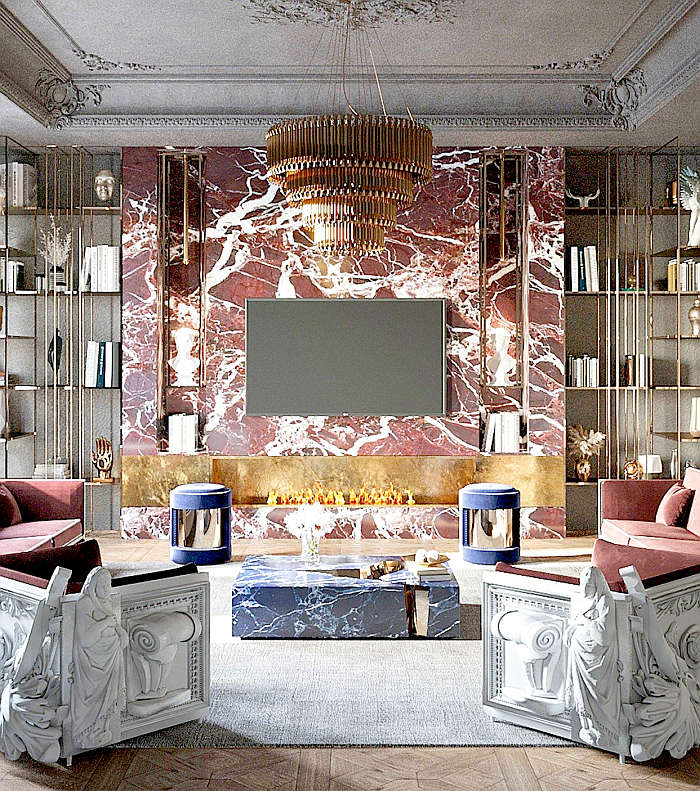 As is typical of the artisanal Portuguese furniture maker Boca do Lobo, its Versailles Armchair is bold, brash, and unconventional. Taking its cue from the sumptuous opulence of the French Palace, the namesake armchair is a show of master craftsmanship. The chair's stunningly dimensional resin shell is cast from elaborately carved wood panels and finished in a process akin to stone restoration. The palatial armchair is upholstered in velvet and measures 51.1" w x 39.3" d x 34.6" h. Custom sizes and colors are available for an upcharge to work with any McMansion!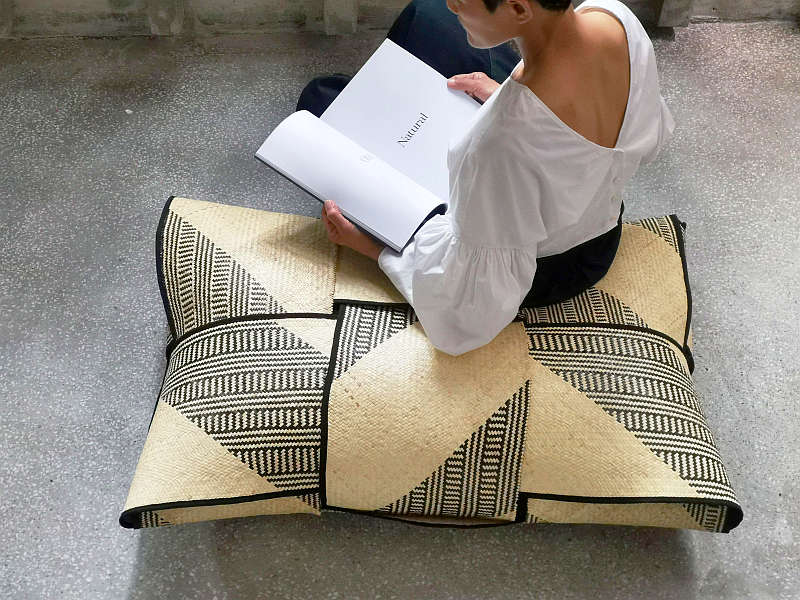 In striking contrast to the Versailles Armchair, this refreshingly simple but elegant pouf is a success story that demonstrates what can result when such lofty goals as sustainable design, community development and cultural preservation are achieved. Ketupat is the brainchild of Aureole founder Tan Wei Ming, who partnered with a Malaysian NGO called Tanoti, and the indigenous Penan villagers to produce the stylish seating.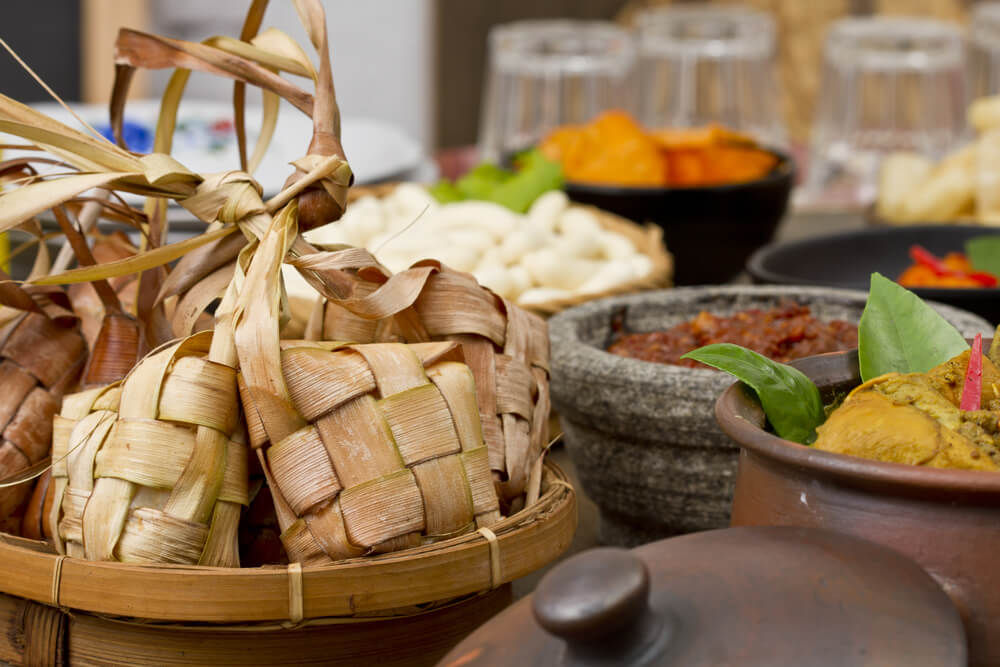 Ming based the look of her pouf on a traditional dish called Ketupat, a rice dumpling wrapped in intricately woven palm fronds, and substituted the palm leaves with hand-plaited rattan for the seating. The highly renewable resource is sustainably harvested, colored with natural dyes, and then woven into narrow strips that make product assembly and shipping both efficient and cost effective.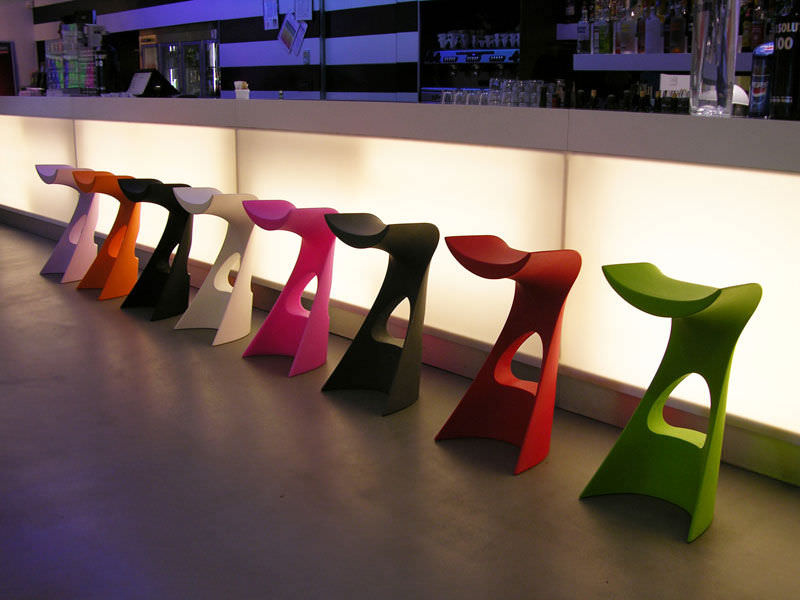 Created by award-winning industrial designer Karim Rashid for Italian furniture brand Slide, the Koncord Barstool's sensuous lines and minimalist silhouette will complement any modern décor. The barstool of rotational molded polyethylene is 100% recyclable and suitable for indoor or outdoor use. The high stool is 17″ w x 15.75″ d x 30″ h and comes in a dizzying array of standard colors with an upgraded selection of matt and glossy lacquered finishes.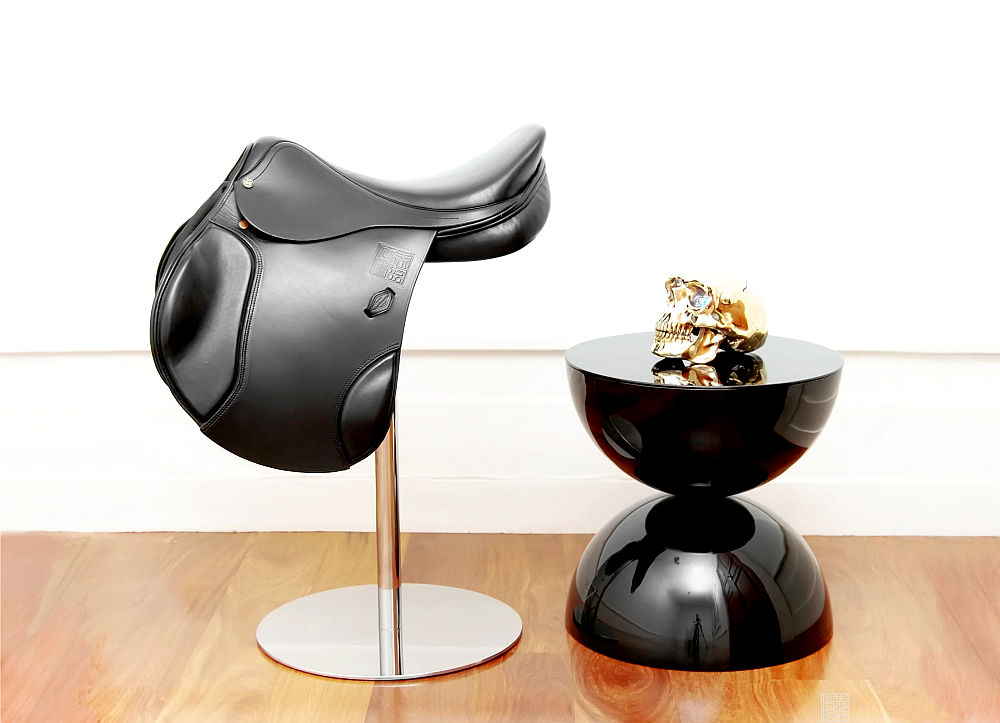 The Cowboy Junkie Stool is a rather offbeat offering by F. Akasaka. It's a professional jumping saddle of premium French leather by Henri de Rivel that's mounted on a mirror finished stainless steel base. Since the jump saddle can be detached for actual riding, stainless steel stirrups and stirrup leathers are available for purchase. The seat size is 17.5" and available in black or brown. Approximately 19.625" w x 23.625" l x 27.5" h, the bespoke stool is stamped, signed, numbered and accompanied by a certificate of authenticity.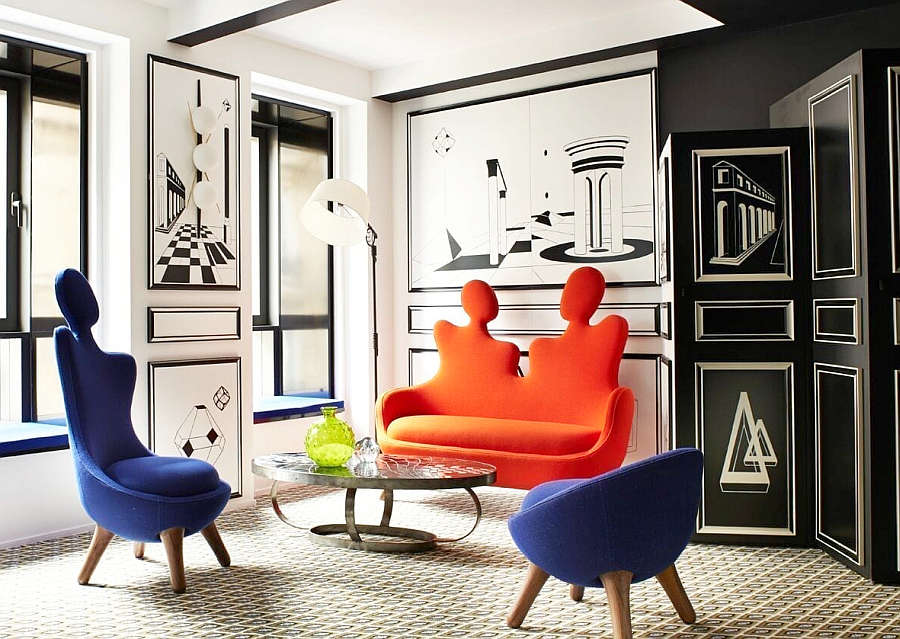 The Conversation sofa by avant-garde designer Vincent Darré is an homage to Salvador Dalí. Darré segued from fashion into interior design years ago and  established a strong following for his surrealist interiors. Although Dalí's work shaped the outré sofa's design, influence of the portrait series by society photographer Cecil Beaton of Dalí and his wife is also unmistakable. The seating measures 61.81″ l x 26.3″ w x 40.55″ h and is available in a spade of colors: black, green, orange, red, royal blue, turquoise blue, white, yellow with walnut legs.